Ryguy Tha Flyguy is an independent hip hop artist and producer from Waukegan, Illinois. He started rapping at the age of 16 and producing hip hop beats using FL Studio. He is a self-taught entrepreneur and digital marketer that design's his own websites, logos, and graphics. Strongly influenced by artists such as Eminem, Tupac, Biggie, Kanye West, Lil Wayne, Drake, Kid Cudi, and more, Ryguy Tha Flyguy's first project released was a mixtape called "Stay Fly In Tha Chi Vol 1".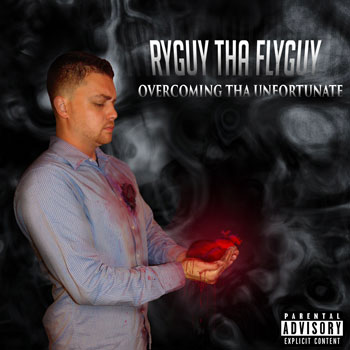 His latest release is the 10-track album, entitled "Overcoming Tha Unfortunate". "This album is all about overcoming pain, struggle, and heartbreak after a tough breakup. It is my hopes that if any of you had to go through a similar situation this album will help you get through it!" says Ryguy Tha Flyguy. This album is incredible. The more I listen to it, the more I love it. I mean, from the first listen I was in love but it gets even better with repeated listens. The album has huge replay value. It's an album that talks about real things but is never boring. And Ryguy Tha Flyguy does it so seemingly effortlessly.
Ryguy delivers in all categories of the album. There is variety to each song, which is supported by heartrending lyrics and a solid production. He is an artist that is not only propelling his own personal career, but he is contributing to his genre in a positive way and it shows in this "Overcoming Tha Unfortunate". Ryguy Tha Flyguy shines in that he unabashedly expresses his experiences, feelings and emotions with well-thought lyrics, metaphors, and rhymes. I don't remember hearing a rapper be more vulnerable or genuine than Ryguy is on this album. He has a sort of openness and honesty that is a step beyond what many others have done.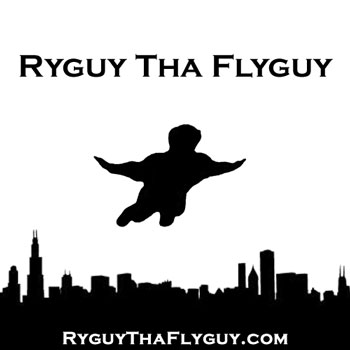 He starts the album off, angry and bitter, then goes on to dealing with hurt and dealing with the pain, and eventually picking himself up, moving on, and finally finding a new woman in his life – Making this album really personal, but not overly didactic. Clearly Ryguy Tha Flyguy is an artist to be taken seriously, and maybe his teaching us another lesson here. Maybe rap isn't just about hunger, or depression, or the streets. Maybe it's about love too?
Right from the opening title track and then "Sick Of Tha Pain", it is clear that Ryguy has come into his own on this one. That he is taking rap back to its true form. Lyrically gifted, and with themes that are real, he is transparent about himself. That he has more heart, charisma and flow than most of the rappers that dominate pop and hip hop stations is also evident on standout tracks like "My Heart Turned Cold", "I Walk Alone", "Drift Away" and "Ray Of Sunlight". With a masterful use of language and a great display of storytelling, Ryguy Tha Flyguy proves that hip hop isn't completely dead. He is even able to sing his own verses and hooks when needed.
This is an unbelievable total music performance. "Overcoming Tha Unfortunate" is captivating – the sound, the rhymes, everything flows together, as Ryguy Tha Flyguy addresses his values and personal experiences. Throughout the album he is consistent and gives the impression that he knows exactly what he is doing and where he is going with his career.
OFFICIAL LINKS: WEBSITE – STORE – FACEBOOK – TWITTER – YOUTUBE – INSTAGRAM
Please follow and like us: