Based in Groveland, Ma, MM3 is a band whose music is pretty hard to label. They can be called everything from metal, rock, alternative, grunge and garage. While they exhibit attributes to all of the aforementioned genres, it's pretty safe to say that they've created a kind of music that's timeless, transcendent, deep, mysterious, forbidding and intriguing – all at once.
To me, their name sums up the music they make perfectly – MM3 comes from a molecular force in chemistry. The forces in this musical chemistry are Mike Meagher (guitarist, songwriter, vocalist), John Williams (lead vocals), Al Ruggeri (drums) and David Morse (bass).
MM3 are currently peddling their single "No One's Fault But Mine". Precise, complex, and richly textured, the song moves rock-n-roll to places it has never been before. The vocals, guitar, bass, and percussive elements combine effectively to emphasize a contrast between intricate melody and distorted rages of raw energy and emotion.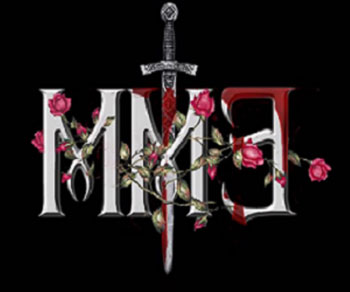 The track constantly shifts, morphs and transform itself, sometimes seething with guitar-driven fury, sometimes settling into relaxed clean six-string interludes that still boil with a dark menace underneath their calm surface.
Disregarding the time-honored tradition of repeating a hook until it's beaten into the listener's head MM3 creates a striking guitar riff and then casually abandons it. This in turn is then replaced with a new hook, only to be replaced again with a lighter guitar line, all with fluid ease…before switching back to the initial hard and heavy driving riff. One would expect nothing less from a band who counts Tool among their influences.
Al Ruggeri's drums add the beat and pulse, setting the pace for this dark journey. Mike Meagher's guitar and David Morse's bass buzz and throb, producing a distinct sound. Then, of course, there are John Williams' vocals, dragging you along with him – up and down. It fits, perfectly, with everything sounding huge and culminating into the MM3 sound.
There's pretty much nothing out in mainstream rock currently, to compare MM3 to, and very little outside the mainstream as well. "No One's Fault But Mine" is a wet dream for every heavy music fan with a brain.
A solid driving guitar, a throbbing heart-beat bass line and rock solid drumming, teamed with the thought provoking and poetic lyrics make for a near perfect sonic assault. You'd have to go back to the nineties to find something this good!
OFFICIAL LINKS: WEBSITE – TWITTER – FACEBOOK – SOUNDCLOUD
Please follow and like us: