NatStar is an artist, producer, songwriter, and performer packaged into one man, Chris Stowe. Describing his sound as a mix of Hip Hop, R&B, Jazz, Soul and Gospel, he's a triple threat as he sings, raps and produces for a diverse mix of genres. "What sets me apart from other artists would be my ability to actually excel in rapping, singing and producing. I consider myself to be equally talented in all three." And that statement presumes one of two things – presumption or self-awareness. Having listened to his 13 track album, "Anatymous", I'll go with the second option.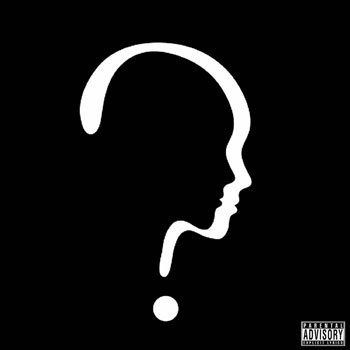 NatStar unleashes one of the best urban music albums right at the close of the year.  "Anatymous" is NatStar's dip into discussing a whole lot of issues – from the personal ones to issues plaguing modern society in general. To put it all in perspective, this is a powerful and mature work. Something tells me NatStar experienced a few things that impacted him over the past years and so this album seems born from that.
He is at his best because he's creating something with substance and meaning, as opposed to trying to make contemporary radio hits or catchy rhymes. The paradox is, that every song here is so damn catchy anyway. You'll be hard pressed to sit and listen attentively to the lyrics as the beats and rhythms are nothing short of infectious. Try out energetic anthems "Roulette"(ft. Enessa) and "F*** Hollywood" (ft. Grammar).
While there are countless references to the grittiness of a grinder's lifestyle when NatStar is rapping, there are also several tender moments peppered throughout the project, and when NatStar switches into his smooth crooning mode, he is totally irresistible, as is proven on "Epiphany" and "Friend" (ft. John P Kee).
The musical compositions are just as inclusive, featuring lush strings, growling synths, sputtering horns, crunchy guitars, and dreamy chords. NatStar is never alone, always backed by some shape-shifting soundscape that more than adequately supports every direction he takes…and he takes many!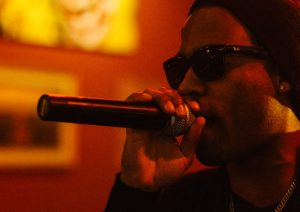 Everything here comes full circle with the raw emotion that NatStar injects into each performance. He is obviously a voracious student of his medium and knows how to use his skillset to extract the maximum benefits, whether he's singing or rapping. The result is standout tracks such as "No Lie" (ft. Keith Murray), "Gone" (ft. Chai Tulani), "Dagga", "Gimme" and "GW3" (ft. Brandon Sutton, Sammo & EE Clark).
"Anatymous" is both reverential as well as super modern musically. NatStar hasn't hopped on the bandwagon of cheap lyrical trap trends or making the beats all dance tracks, but he is by no means stuck in the past. His beats are creative, genre-crossing, and with subtle touches that really elevate them to a higher level.
Also, NatStar very smartly pairs himself with some great collaborators who give justice to each track they're featured on. Lyrically NatStar is a beast. He can be introspective and thoughtful, or aggressively dominate any track with a seriously self-assertive flow. And then he can sing, and I mean really sing. Could you ask for more from a modern-day urban music artist?
OFFICIAL LINKS: WEBSITE – INSTAGRAM – TWITTER – YOUTUBE – FACEBOOK
Please follow and like us: