"Damaged Goods" is the crossroads where jazz meets hiphop consciousness. It's the intersection where 'introspection and politics' crashes head long into the words of Ben Kerns on a busy street corner. It's the where Tupac's ability to spin tales and manufacture emotions, and Biggie's larger than life confidence and persona have a ménage-a-trios with the sublime and technical lyricism of Eminem. Checkout "Depression"(Prod.by Chemist), to verify this mesmerizing blend for yourself. "Damaged Goods" is a string of epic poems, with an underlying narrative that centers on the 'duality of fear and love'.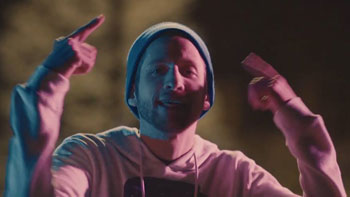 In today's world, commercial hip hop is the bulk of what the masses are exposed to. The Mantra of getting money, pimping hoes, shaking that ass, and popping bottles, seem to echo through the hollow bars of the songs served up by today's radio rapper elite and the youth eat it up.
It's rare that a hip-hop artist today is able to be respected by hip-hop heads, relate to music lovers of any genre and create meaningful music filled with content that challenges the listener's thoughts, questions their actions and pushes them toward a better alternative. And then to top it all forges a series of superlatively groovy beats to chill to. Ben Kerns has done exactly with "Damaged Goods".
The entire EP is an interesting mixture of devil may care lyricism with heaven can't wait beats, and again, the proof is in the pudding if you lend your ears to "Devil's Reject" (Prod. by Samurai Del) . Ben Kerns has learned the art of preaching without sounding preachy; of teaching you a lesson without you even realizing you were part of the class. He emerges from his 2015 "Introspective" EP a year later and we find him here, again pushing minds and boundaries.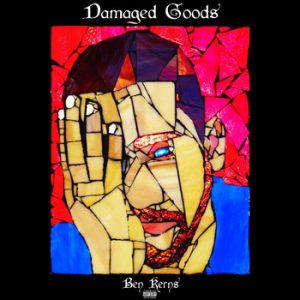 This time he touches on self-awareness, accountability, and a myriad of diverse and necessary personal subjects all dancing in between. There is a heavy helping of consciousness weaving its way through the EP, but  it's all dressed up and smiling so as not to scare anybody. The lyrics are fairly complex but they're readily accessible and digestible, if you care to listen.
The production is funk and jazz heavy with a little bit of rock and soul interspersed for good measure. You can find the whole gamut of these genres mixed together in "To Your Toes" (Prod. by Samurai Del), a song Prince would probably be proud of. The insight, call to action, and personal conversations, especially the one on "Brightest Star" (Prod. by Chris LaBella) are not to be missed.
And if you're interested in the technical side of things, take in a few verses of Ben Kerns' flow and rhyme scheme on "Just A Ride" (Prod. by Kountdown). Epic, tasteful, detailed, and musically flawless, "Damaged Goods" makes a truly great listen.
OFFICIAL LINKS: SOUNDCLOUD – FACEBOOK – TWITTER – INSTAGRAM – YOUTUBE
Please follow and like us: