MARK's first studio effort "Portrait", has harnessed the talents of Grammy-nominated and multi-platinum mix engineer Benny Steele, Daniel Mizrahi, Lejon Lewis and Christin Fiore. Containing five songs, which include the singles "#LA" and "Thirsty", top-drawer songwriting collaborators such as Parker James,  Charlotte Suen and Nismah Osman were called in to paint the poignant stories, MARK so brilliantly translates into moving musical pictures.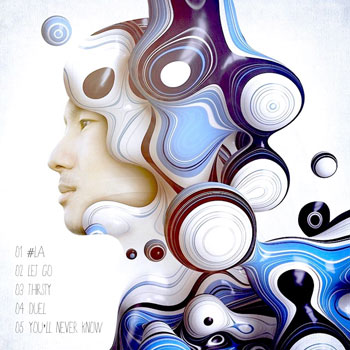 The young Pop/R&B artist residing in Boston has already competed in The Voice (Hong Kong) in 2011 as the youngest contestant, earning a place within the Top 12. In September 2013, MARK was also accepted into the Berklee College of Music as a vocal principle.
In recent years, since the 2000s there has been this R&B tinged pop music genre filled by male artists like Justin Timberlake, Bruno Mars, and even Jesse McCartney. Some albums by these artists, and others, have left their mark while some have disappeared down the pop gutters.
A lot of the most played so-called R&B music today disappoints due to lack of real singing and artistry. That said, "Portrait" is an excellent example of what R&B-tinged pop should aspire to be. Any fan of catchy, uncomplicated pop music flawlessly produced, should find something to enjoy here as there's quite a bit of variety.
Each song on this EP has the potential to be a hit, and there's no doubting that MARK has got the musical chops for his chosen genre. With a balance between edgy and non-threatening accessibility, the Boston resident is ready to shoot to pop stardom.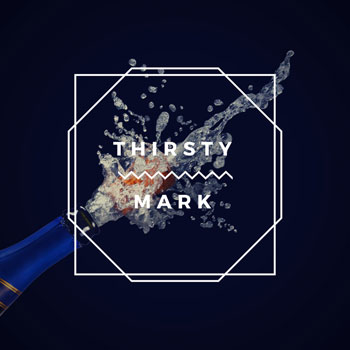 For all its sonic playfulness, "Portrait" hits all the obligatory hotspots, usually at slower tempos. There are some unhurried bangers and standouts like "Let Go", "Duel" and "You'll Never Know", over and above the aforementioned singles.
MARK has set a remarkably high bar for this release– and he totally clears it. I can't think of another debut pop endeavor so audacious in scope. There's more than just rock-solid songwriting here.  The result is one fantastic-sounding pop recording, as a noticeably organic sheen runs through the tracks.
"Portrait" is an EP that begs repeated and detailed listening: a rarity in the pop genre. The producers have completely ignored most of your typical pop songwriting conventions and structures and focused on fleshing out ideas with bridges and breakdowns that allow the tracks to take on more defining characteristics.
Listen to the arrangement and production of "Thirsty" for a perfect example of the creativity involved. Simply put, the songs on "Portrait" are allowed room to exhale, while MARK's voice flips through smooth falsetto and back at free will.
 OFFICIAL LINKS: WEBSITE – ITUNES – SOUNDCLOUD – REVERBNATION – FACEBOOK – INSTAGRAM – YOUTUBE
Please follow and like us: