"3 Hours" is the refreshing breather amidst mass pop-rock confusion in the world. Jode Gannon has combined introspection, diversity, reflection, and skill to create one of the finest raw, stripped down acoustic records currently available. This album is, if nothing else, a testament to musical and soulful exploration from the inside. Jode was born in Sydney, Australia and moved to Woodford, Queensland at age 12.
He was raised in a musical family with his father Tony Gannon, being a lead guitarist of the English punk band Pakov Liez who toured with such bands as UK Subs, Angelic Upstarts, Urban Dogs, Knox from the Vibrators and Eddy and the Hot Rods, just to name a few. Jode was exposed to early jazz, punk and classic rock by his parents as a baby and could strum a guitar before he could walk.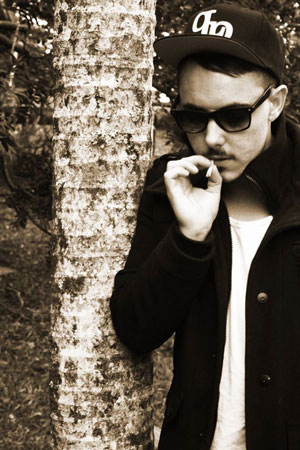 The album swings through slow, pondering, unwinding acoustic-guitar backed vocal melodies of melancholy and intensity thrown in between. The record features a breath-taking array of inspired lyrics and heartfelt emotion. The end result is a wonderfully inviting album that is an addictive alternative to the unsure pop and rock artists of our day.
Subtle, delicate, and pristine, the album opens with the earnestly strummed "I Wanna Kiss You". The inviting acoustics and airy vocals dominate one of the best tracks on the album, "What Am I To You". Don't feel bad if you mistake this for a John Mayer performance, Jode sounds uncannily like John on this one, as he is able to musically and vocally communicate with the same deep, graceful tones and timbre.
"Love Song" is left to the quiet and often bone-chilling force of lyrical and musical sensitivity. A total of eight tracks grace the overall theme of this album, which is a steady and challenging interrogation of love. "3 Hours" is a definite plus for any music lover's collection.
Beyond its music, maybe this album's best feature is the authenticity and care with which it was created. Jode Gannon has established with this album a firm hold on the concept and beauty of music in its simplest form. And this feature becomes even more evident as you run through the tracks.
No doubt there are a lot of great artists out there. But now and then a singer-songwriter manages to crawl under your skin and raise Goosebumps from the soul. Jode Gannon is one of those artists. He offers listeners naked emotion with each word he sings.
He has great vocal range and the ability to capture you equally with his power on "The Only One" and his whispers on "The One That Got Away".  When you listen to Jode Gannon, you can feel his attachment to the music and that is what draws you in. He isn't just singing a song. He's telling you something about himself, and that is where the real connection is made.
OFFICIAL LINKS: REVERBNATION – SOUNDCLOUD – YOUTUBE – FACEBOOK – INSTAGRAM
Please follow and like us: