T. Fuller has released what could be, for me, one of my favorite indie/alternative tracks of the year. The single "Distant Memory" is a slow burner. It displays a muffled rage and a mellow sadness that seeps under your skin without you knowing. Times have changed, our society has grown cold and hard, emotion is a state of being few people tend to display with honesty and T. Fuller knows this.
We have here a record that will quietly bury itself into your psyche without you recognizing it. You are only aware of it if you pay attention – and so my opinion is that this record not only has a great deal of replay value but it's worth buying.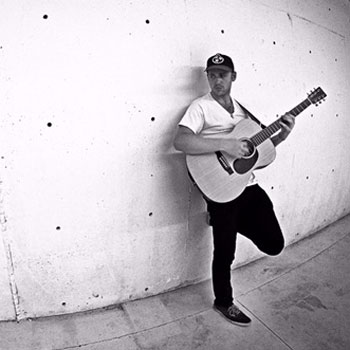 T. Fuller has real suitable singing dexterity but his ability to lull you into a comfort zone, then bludgeon you with statements that you wouldn't have recognized they are as powerful as they are, albeit with maturity. He carries elements of his music along with him to the present and future that interest all of us – relationships, anger, sadness, the passage of time and states of discontent. They are all relevant to all people.
Furthermore T. Fuller does not make one-hit wonders. He makes recordings that will stay with you, and you grow more fond of it the more you hear it – "Distant Memory" is the same – and as dynamically intriguing as the album it comes from, and where almost all the tracks stand out, although you will need to use the replay button over a long period to actually figure that out.
T. Fuller uses nuances, hooks, melodic choruses and melodies placed smartly that gives the song a particular character, which is addictive. And he does it all in an underwhelming, almost unnoticeable way. He does not strictly rely on riffs or just melody.
He creates an atmosphere within his songs that's meant for you to be immersed in. Compound that with his ability to write and perform a truly beautiful, layered arrangements and you get an end-product that stands pretty tall in its genre.
Lastly, T. Fuller never loses his sense of reality or humility; his musical product is honest. He isn't delivering a polished turd with his music pretending it to be gold, as many of his peers are currently doing, but rather a humble piece of silver which, with the right set of ears reflects its real value of platinum!
OFFICIAL LINKS: WEBSITE – FACEBOOK – TWITTER – INSTAGRAM – YOUTUBE –  SOUNDCLOUD – BANDCAMP
Please follow and like us: