Earsiq of Mad-Trees is an alternative Hip hop artist who has worn many hats for the benefit of the forever growing Southern Colorado Music Scene. Earsiq was nominated for RAW Artist of The Year in 2011 with his genre blending music has shared the stage with artist of the caliber of  KRS-One, Ghostface Killah, Mobb Deep, Chris Webby and Afroman among others. In 2016 he released his full length album "Whiskey & Heartbreak".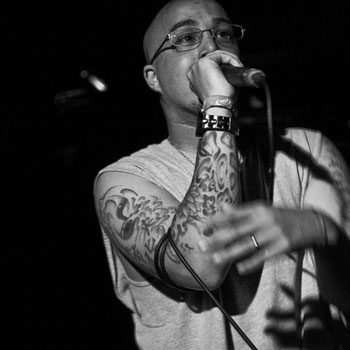 The fact that Earsiq says what he feels against beats that are not mainstream speaks volumes. Personally, I feel Hip hop needs a drastic change. Period. Hip-Hop has always done important things, and the first point was that it painted a picture of urban youth. That's true, but I have a question for you, at what point did street youth start riding Lamborghini's and wearing 20 carat jewelry, plus and a new pair of sneakers every day?
The majority of the hood can't afford that crap, and the music isn't uplifting them, it makes them feel insecure. If these rappers were really servicing the urban youth, instead of servicing their wallets, they would talk about their weaknesses, the struggles they overcame, and not about their wealth and fame. This is something that Big and Pac did, and something Jigga used to do, a very long time ago.
At some point the music became counterproductive to what hip-hop was supposed to be. So when somebody like Earsiq comes along, you need to sit up and take notice. Over 15 tracks he narrates a variety subjects, tackling each one head on.
"Whiskey & Heartbreak" is everything a fan of hip hop and music in general could want. This album is different sonically as well. It is so innovative that it almost seems before its time. There is not a single song on this album that I did not like. Earsiq rap style is very charismatic, his beats are sensational and the lyrics and subject matter is fabulous.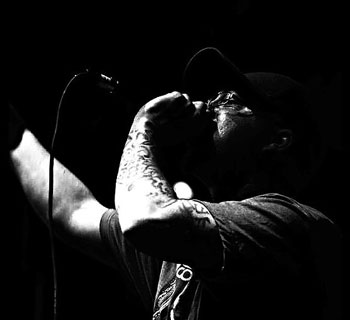 He combines so many elements from different music genres that no other artist sounds quite like him. Unfortunately, artists like him don't get as much attention as they truly deserve and are usually sidelined for the more mainstream acts.
But how could anybody who is serious about music overlook the soulful funky soundscapes of "No(Where)" and "The Mos(T) in CO", the alternative madness of "Snot Fair", the acid jazzy "Save Yerself, Pt.2", the piano-driven "Das Hangover"(ft. Holbrook), the instrumental horn-laded retro rhythms of "These Streets Be Cold", and one of my favorite tracks, the melodic and organic groove of "The Session"(ft. Reflecshaun).
Heavy on jazzy and soulful samples, things only get better with "Met(E)or" before switching to the heavy jangling guitars on "That Feeling", closing off with the chipmunk-induced "Can I Li(V)e".
The replay value of this album is extremely high and I highly recommend it to anyone who likes rap/hip-hop but is looking for something unique and interesting. This sounds like a sprawlingly ambitious album, where Earsiq's knack for wicked wordplay is a great example of how lyrically talented he is.
This album is an example of an artist showing his experiences of life…struggles, ups and downs, the good times, and a search for purpose. Sounds like real Hip hop to me!
OFFICIAL LINKS: WEBSITE – SPOTIFY – FACEBOOK – TWITTER
Please follow and like us: