Decibel is a new band combining an indie rock sound with experimental influences. The band was started by Mik, who moved to the U.S. from Argentina and Ecuador at a very young age. He formed the band with well-known manager and producer Matt Pinfield in late 2014, and the two began searching for the perfect lineup in the winter of 2015. Finally, the perfect mix came together with Mike on drums, Rocky on vocals, and Jack, on bass.
Decibel has found a reliable residence, accepted amongst rock-faithful for their muscular guitar riffs, melodic hooks, and an easily digestible delivery that's blanketed in familiarity. Their music leaps, gyrates, and contorts, while the sheer enthusiasm of the band transforms its underlying retro vibes into something totally fresh.
Decibel brings the heat on the single "Out Of Focus" – a confident rock record with heaps of personality and charm. It smacks of a band having found their identity, and exploring their musical territory with remarkable confidence.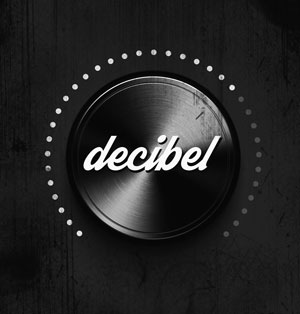 In fact Decibel surprised me because they know who exactly they are, and they bring the goods to the table. They skillfully combine a classic rock style with their own hard hitting vocals and lyrics for an amazing new sound. This song is loud and exhilarating all the way through, and there is a grooving beat that makes it hard to resist swinging your shoulders.
The band shows itself to be incredibly ambitious and amazing in the way it fulfills those ambitions. There is just something awesome about the way Rocky sings and the accompanying music.  It's so original, intricate, polished…yet raw and visceral!
Amidst all the regurgitated, formulaic and franchised rock in the music industry nowadays it is a joy to find rare gems. Decibel is one of those gems and this track is fantastic. It has energy, beauty, heart, soul and spirit. The vocals are outstanding as well as the instrumentation; the songwriting is excellent as well.
I have listened to a number of alternative indie bands. My biggest problem with new indie rock bands is that they're too cute-sounding, for lack of a better description. Decibel is different, however, as they retain some of that old school kick-ass rock attitude in their music.
The lead singer's voice is clear and has just the right amount of alt-rock edge to it, without crossing too far into pop. Each musician is extremely talented and would be able to hold his own individually, but together they are perfect. The song, while catchy, still has enough depth to keep you interested and coming back for more. It's been awhile since a new band has hit such a strong chord in me.
OFFICIAL LINKS: WEBSITE – FACEBOOK – TWITTER – INSTAGRAM
Please follow and like us: