Z Quest is an Indie Electro-Rock Duo consisting of multi instrumental musicians, music producers and vocalists from Israel – Adir Benezra and Galor Taite. Okay, so when did this duo decide to show up and totally blow the competition away? Calling it now, Z Quest has all the potential to become something grand a la Imagine Dragons or the Muse. "Haven" is an instant 5-star instrumental track. In a sea of indie, lo-fi and new age music, this track clearly stands out and brings out the old rock style while adding its own refreshing electronic spin on rock. No question about it. I need not say any more, just give the song a listen or two.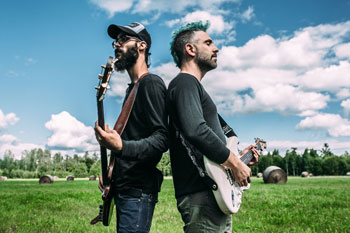 As a writer I love music that motivates me and gets my mind working. If you love creative music that gets you thinking and is catchy, you will love this track. "Haven" is a layered fully fleshed out energetically driven arrangement.  It is powerful, melodic, and emotionally stirring.
I am pretty picky when it comes to music because there are so many cookie cutter bands and albums out there that it is really hard and time consuming to sort through. But one listen to "Haven" and it resonated with me. The song creates a completely different experience and it won't leave you disappointed.
It reminded me a bit of the old progressive rock groups in way. Not because of its sound, but because of the adventurous arrangement and precise execution. In fact much like Muse, If I was forced to, I would personally label Z Quest, contemporary progressive alt-rock.
Z Quest will take you on a journey of sounds and feelings so deep that you won't be the same when it's over. I consume a great deal of music overall and this band goes between touching deeper parts of your soul and drawing your ears closer in good measure.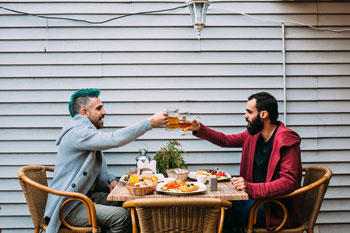 They deliver a very expansive and atmospheric experience, and you should really plan to spend some time alone with some headphones to really absorb what their music has to offer. There is nothing lacking in this work.
However if you are just a bit biased towards vocally-inclined music then I strongly advise you to check out the track "Reflections", which is yet another superlative electro-rock arrangement, with the added bonus of vocals and harmonies, as components of the duo share vocal duties.
Z Quest has quickly climbed to among the top of my list of favorite indie artists, for the sheer fact that they manage to pull off what they attempt with a notable amount of credibility. And what they are attempting goes way beyond the simple pop rock song.
There are moments that their music seems almost overwhelming but it's like riding a wave and just when it gets so intense you're not sure you can handle it, a gorgeous and simple keyboard interlude takes you from one emotion to another. If you're serious about music, you'll love this band!
OFFICIAL LINKS: WEBSITE – FACEBOOK – SOUNDCLOUD – YOUTUBE
Please follow and like us: