Tiko is recording artist and music producer from Fayetteville, AR USA. Born in Miami, Florida his main influences are the Weeknd, Bryson Tiller, Travis Scott. Tiko is also a member of the Arkboys. He has just released his EP entitled "ELMT". Tiko, a soul searching, intimate, passionate, and street smart individual is going to go far in the music industry.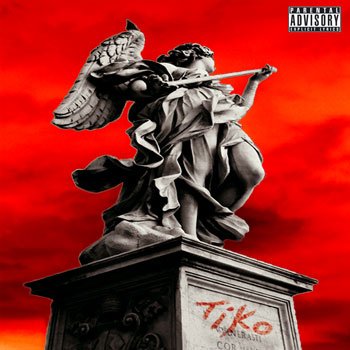 He possesses the ability to write and sing about anything he wants confidently. His style of singing and rapping has a combination gritty rawness and slick soulfulness. The musical sound is different and the arrangement of words is creatively put to perfection.
The difference between Tiko compared to other Soul/R&B artists is he goes where the others are afraid to. The music is almost experimental sounding, with anywhere from electric guitars to electronic synths to piano and a smooth flow of rhythms. His voice is often used as an instrument.
Frankly, you can't judge the sound or genre of the EP by just one song — they're all very different. He does a lot of non-rhyming as well, and his vocals make it work, with full bodied tones and a far-reaching range.
With powerful songs like "Tighten Up", "Cold Summer", "The Rise" and "Better Than Two" you feel as if you're being lulled into the brackish depths of melancholy dark zones. "ELMT" gives the listener great modern soul/ R&B music filled with deep, languid beats.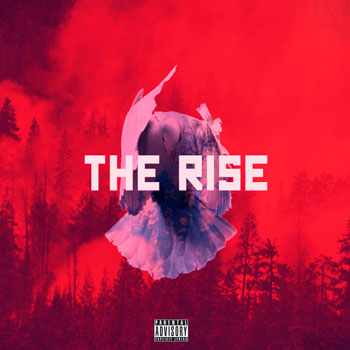 Tiko and this EP is unlike anything you've ever heard before and it's almost impossible to describe but you'll know it when you hear it. The tracks range from slow tempo to catchy hooks and almost hypnotizing beats that you'll want to keep hearing over and over because you just can't get them out of your head.
If you are a fan of soulful singing, deep, meaningful lyrics, and the outpouring of one's soul, you have to get this. Listening to these songs takes you on a journey that will expose you to Tiko's darkness and leave you wanting more.  You will be addicted very quickly as he has a different style; not very mainstream, which uses off-beats to capitalize on the lyrics. He embodies the rapper mentality with soulful crooning over ethereal beats – now who else do you know who can do that, except for The Weeknd.
Production values are excellent and every song will throw you into a seductive daze that is incredibly engrossing. Frank Ocean also channels a similar mood as does Kendrick Lamar, though style wise, Tiko is doing something completely different to them, or anybody else for that matter.
In a nutshell, this EP is ridiculously good. It is very well put together and has the ability to talk to something inside you. It's unorthodox and goes against the mainstream grain, but you won't be able to turn the music off once you hit play. More than appreciation, you will fall prey to obsession!
OFFICIAL LINKS: FACEBOOK – TWITTER – SOUNDCLOUD – INSTAGRAM – YOUTUBE
Please follow and like us: