Val Malakhov and Sasha Ivanyuk formed V.n.S in 2012, sharing a mutual passion for EDM and have since been honing their craft across a spectrum of house, trance, dub and industrial leaning cuts and remixes. Their brand new single out 10th of June entitled 'Fool's Paradise' was born out of experimentation, and a desire to step out of their comfort zone and create a track that ventured into uncharted territory.
300 hours of arrangement and pre-production work later, V.n.S and singer Corinne Caston took to the world class 301 Studios to lay down the fruits of their labor, which was Engineered by Jack Prest (Flume, Skrillex) and mastered by Leon Zervos (Muse, Art vs Science).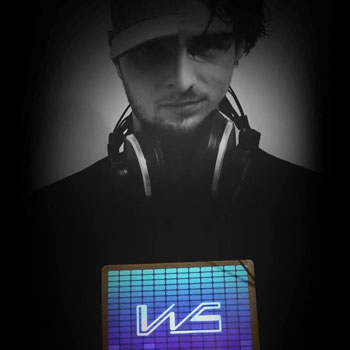 This song needs no awards or accolades, the clear winners are the ones who will play this album and get lost in the imagery V.n.S and singer Corinne Caston weaves. 'Fool's Paradise' is inspired from a level of consciousness most artists never get a glimpse of. It's got an epic feel to it. The music itself on is amazing and fully formed, vivid and memorable, impressionable and highly detailed – great headphone music and remix friendly, which is a serious by-product these days.
To begin, the voice is extraordinary – Corinne Caston has a multi-dimensional and articulating voice. Edgy and entertaining one moment, incredibly romantic and chanteuse-like another moment; it can also break just at the right moment and become vulnerable and full of beautiful sensitivity.  The cinematic quality of the music supplied by V.n.S is engulfing and wonderful. It charges, twists, wraps and bows with Corinne's polished, poignant vocal.
Shimmering synths cascade over hard-kicking drums and heavy torsion basslines. V.n.S's provocative songwriting would be enough to make this a compelling project. Add Corinne Caston's sultry and haunting voice and some really imaginative composition and arrangement, and you get something truly extraordinary. Beautiful and mesmerizing, 'Fool's Paradise' is set in a sultry bed of slow burning music, creating a world of mysterious images and emotions.
In an ocean of EDM sameness there are not many artists and groups who can claim a distinct sound and original approach in their work. More often than not it is not because of lack of talent or skill. There are many talented and accomplished musicians yet what elevates some above the rest often comes in the form of a few unexpected sounds, an interesting tempo, inventive harmonies, a phrasing that is captivating.
V.n.S shows they possess those qualities and much more on 'Fool's Paradise'. If they continue to compose music at this level of creativity and inventiveness they will soon be able to step off the electronic music escalator and walk a productive path all of their own.
Follow V.n.S on FACEBOOK
Please follow and like us: