'The States' are an Indie/Alternative Rock Band from Central Florida. The band initially formed in 2014 when Joshua (Vocals & Guitar) was introduced to Richie (Bass & Acoustic Guitar), through a mutual friend. After getting together to jam, they invited Matt (Lead Guitar) to join them and everything clicked.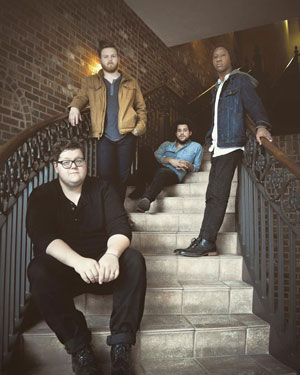 The performed as a 3 piece acoustic group but felt they needed to add some percussion as their sound was expanding and evolving. They added Bryan (Drums) in early 2015 and they have been a 4 piece ever since.
Having played support at some of Florida's top music venues, including; The Social – Orlando, High Dive – Gainesville and Jack Rabbits – Jacksonville, The States look to 2016 as their breakout year, with the release of their debut single, "As Cruel As Youth", and their 5 track EP set for release, in the late summer of 2016.
"As Cruel As Youth" is a vibrant, sonically forward-looking track that manages to retain an indelible melody, intimate, heartfelt lyrics, and an anthemic, uplifting vibe. There is plenty of guitar, as well as driving bass and drums, and a truly overwhelming rock voice to drool over.
Excellent pacing and texture make this track soar in the choruses and cruise through the verses. It signals a quantum leap for a group that has come out of nowhere in just 2 years.
The States have great energy with a sophisticated edge, which will endear them to mainstream rock radio. This driving melodious effort will stick in your head for days on end. Another factor that shouldn't go unnoticed is that "As Cruel As Youth" sounds like they really are doing what they love to do.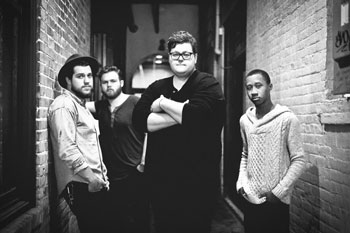 Their enthusiasm bleeds into their music. The hooks are right there for you to grab as the band has a knack for creating great melody and structure in their songs.
Joshua has a deeper and broad range as well as powerful volume and projection which are quite noticeable on this track. At the same time he shows off an airy, edgy almost raspy tonal quality. His impressive ability to just haul back and belt out a solid, powerful performance in classic rock style is also amply demonstrated here. If you have the need for first class vocals in your rock, you got!
Conclusion, if you spend most of your day listening to alternative rock or even classic rock, but are tired of the same old stuff, well you have to listen to "As Cruel As Youth".  Its great music everyone can relate to. I tip my hat to the The States on their debut effort. It hasn't left my player for the last week!
OFFICIAL LINKS: WEBSITE – INSTAGRAM – FACEBOOK – TWITTER
Please follow and like us: