The Florida-raised and Cambridge-based singer, songwriter, multi-instrumentalist, and producer TJ Whiting aka Phelixx Lake explodes onto the scene with his debut single "Recovery", which blends bone-crushing metalcore chord progressions and catchy pop-punk hooks with racing alternative rock recklessness. The track immediately sinks into a monstrous groove that will have heads banging, as Phelixx Lake serves up some utterly visceral guitar riffs followed by soaring vocal melodies that fly sky-high. "Recovery" is the type of track that fills stadiums, and then shakes the foundations with monstrous riffs, anthemic choruses and crushing breakdowns.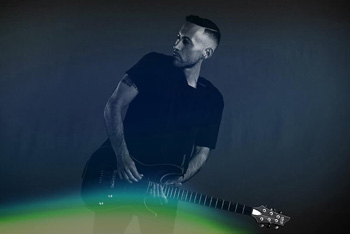 "Recovery" will grab everyone's attention, letting them know that Phelixx Lake is not messing around. He has firmly set his sights and ambition on global domination in the post-hardcore community, collaborating with other international outfits and featuring artists along the way. The single, "explores the intrepid path to recovery, which laces enlightenment with spite and will lose you a few fake friends who never wanted you to succeed along the way," explains the liner notes.
Musically, "Recovery" is heavy with earth shattering sonics and massive guitar riffs with amazing lyrical content that all fit together perfectly. There is no doubt this music is designed for big venues and festival performances, so let's hope Phelixx Lake can make this happen in the near future. In the meantime just turn up your sound system to the max for total enjoyment.
With the right momentum, Phelixx Lake has the potential to be a huge attraction in the alternative scene. It is clear he has the ability and the will. Only time will tell how high his stakes will rise within a genre in dire need of revitalization.
"Recovery" is Phelixx Lake's assault vehicle ready to demolish the gatekeepers and force his way through the barricades, and into the mainstream channels. Charging forward with overtly fierce guitars and humungous melodic hooks, this track is unstoppable.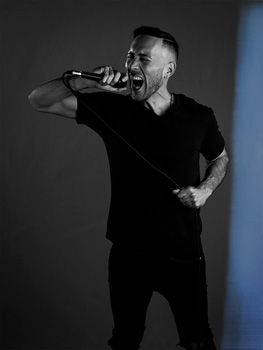 "Recovery" is injected with plenty of metalcore adrenaline and just enough mellifluous angst for the right combination of emotion and grit, to aspire towards reaching the largest audiences possible.
This truly honest attempt to be all embracing with heartfelt lyricism and mighty musical talent, makes for an exciting release. And as a memorable single is needed to raise the excitement even higher, Phelixx Lake makes the track as catchy as hell and will get stuck in your head very easily with its rapid rhythm and soaring vocal.
"Recovery" builds a massive atmosphere and before you know what is going on, you are singing along with the melody and wildly playing your air guitar, as you are instantly hooked. Phelixx Lake has created a stunning blend of influences and put them together perfectly for a debut single that should instantly push him towards the higher echelons of alternative rock and post-hardcore communities.
"Recovery" enters this arena with a sense of confidence, awareness, power and fury that will push Phelixx Lake to the forefront of his class. These elements are literally everything you would expect from a project of this caliber.
OFFICIAL LINKS:
Website: http://phelixxlake.com
TikTok: https://www.tiktok.com/@phelixxlake
Facebook: http://facebook.com/phelixxlake
Instagram: http://instagram.com/phelixxlake
ReverbNation: https://reverbnation.com/phelixxlake
https://www.youtube.com/channel/UCDWHg9EoVTJbZouSBxjxyQA
Please follow and like us: