There is no doubt that alternative artist BADiSUN will be carving a niche for himself by creating his own brand of emotional music that combines rock, rap, emo and sometimes alt-pop. At the same time, BADiSUN knows where he wants to draw from and where he doesn't, consciously hand-picking the elements he's interested in, within each of these genres. An independent artist who recently stepped out into the limelight with this project, together with his debut single "Out Of Luck", released in early September, is influenced by artists such as MGK, I Prevail, Blackbear, Linkin Park, Iann Dior, and Travis Barker. Sonic wise, the track is an impressive blend of relevance and nostalgia, while the lyrics twist and turn into intense moments of introspection.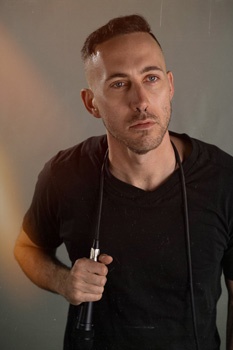 "Found some love ate my heart. All in front it breaks me all apart. Wishing one day I'll get far. Once I get there I'll only have a part of me left. Is it a theft, if they take my soul and leave all the rest. Break my bones, so I can feel less. Still I'm in my zone, all inside of my head," sings, BADiSUN as he untangles the cryptic but impacting lyric sheet. Honestly, "Out Of Luck" is going to have you on the edge of your seat, nodding your head and singing along to its highly addictive melody.
The chorus is even stickier with it's repeating lines, and it would it would be easy for BADiSUN to fall into the pop-punk rabbit hole, but backed by the skittering trap-styled percussion and the rap flavored sing-song rhyming in the opening of the second verse, BADiSUN stays locked into a multi-genre aesthetic.
Here BADiSUN finds a way to express his feelings through the lyrics and pushes it through the intrepid production, while helping to veer the sound towards new perspectives that will inspire both young and older audiences alike.
BADiSUN is a chameleonic performer who is bringing some desperately needed diversity to the music scene. "Out Of Luck" is a flawlessly executed swerve from his other projects.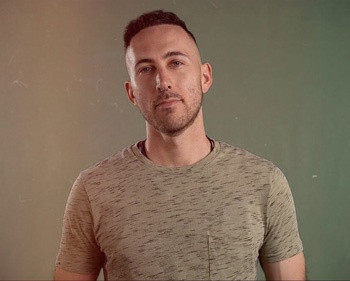 The singer's well-adapted vocals, and seemingly bottomless well of hooks that will stick in your head for days, sit snugly over the powerhouse arrangement and polished production of this song.
BADiSUN is just getting started here with his debut single and already demonstrating an enviable command of multiple styles brought together into one song. This is a promising concept, with the potential for BADiSUN to take this hybrid sound to highly entertaining and affecting levels. A beguiling, shape-shifting creative, BADiSUN strives to collaborate with other musicians, writers and beat makers, which is what gives his music that extra dynamic and vision.
Every once in a while, an artist will come along and help restore my love of a music genre that I have often largely lost faith in. BADiSUN has done just that with his blend of alternative flavors on "Out Of Luck", and if he keeps this up, he is sure to lead the way at the top of his very own movement for years to come.
OFFICIAL LINKS:
Website: http://badisun.com
TikTok: https://www.tiktok.com/@badisun
Facebook: http://facebook.com/iambadisun
Instagram: http://instagram.com/iambadisun
ReverbNation: https://reverbnation.com/badisun
Spotify: https://open.spotify.com/track/3KBmdHQYJnJkYvucs5V119?si=I5sHT3iiSIitlOHSSYoxcQ
Please follow and like us: