Lise-Bey is African American singer, songwriter and composer based in Maryland USA. She makes heartfelt music with soul, and her sultry vocals caress the senses as she sings universal truths that provide a glowing ray of hope. Whether this positivity comes in the form of slower swinging ballads or more upbeat, danceable offerings, Lise-Bey impresses on this collection of radio-ready hits. If the goal was to craft an album that provides a smile to those that feel disenfranchised in our chaotic world, her album "Sunrise" succeeds with its lofty lyrics, catchy rhythms, and mellifluous vocal performances that speak of universal love, hope, peace and spirituality.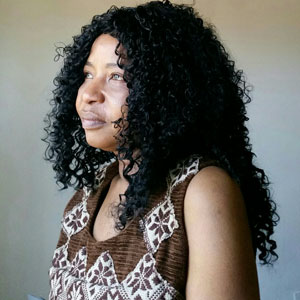 The album is packed with rousing, sweetly-tinged choruses and lyrics about loving those around you, looking out for friends and family, and finding the humanity in one another. The well-thought out compilation opens with the single "Get Up and Rise", where resonating bass and piano anchors a clear display of Lise-Bey's undeniable empowering messages.
"Get up, stand up, for your wish, your dream. No venture no gains. Tomorrow never comes" warns Lise-Bey in the song. "No More War" couples an electric piano accompaniment and a phenomenal rhythm, with Lisa-Bey's lush vocals paving the way. This is an invitation into friendly arms, an uplifting caress, and an affirming vow that we need peace on this planet.
Amping the intensity, but holding onto that lush positivity, a mid-tempo beat anchors the beautifully glowing rays of the soulful "Push Up", which is guaranteed to make you prance up with inspiration. Lifting up the beat, "Angels" wastes no time in sharing universal truths as it hits hard in the feels. This is an ode to all mothers across the globe.
One of the dominant instruments on this album, is the bass, which again shines, on the head-nodding groove of "Sunrise". Lise-Bey sounds proud, as she crafts another uplifting sultry anthem for a loving life. A twinkling intensity flits around the heart of the magnificent "Live Your Dream" a bold guarantee that you can take the world by storm if you really want to.
Never one to pass up the chance to deliver an uplifting message, Lise-Bey has gone all-out on the positive vibes in this album, which carries through with "Our Hope" and the chilled out, "The Light in You". The songstress is sincere in her sentiments here, while the airy instrumentation allows her to favor a richer tone in her vocal range.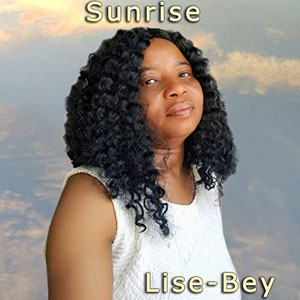 Lise-Bey's music is good for motivating people trying to make it through their every day. But she is just as capable of spreading feelings of love, which is what she achieves with "Oh I Love You". The buoyant percussion and emotive strings drive "Wonderful World", as Lise-Bey pays homage to the beauty of nature.
"You And Me Forever" is a highlight, marrying the emotional honesty of the lyrics and the raw beauty of the singer's voice. The album closes with the "Happy New Year", which wishes peace, love and prosperity. Mixing charm with passion, Lise-Bey delivers her desire with a perfect orchestral accompaniment and a smooth beat.
Lise-Bey's is an exceptionally engaging performer, showing real enjoyment and emotion at every stage of the album "Sunrise". It's an enchanting album, and emblematic of an artist emerging positive and powerful. Lise-Bey's palpable connection to, and understanding of, her music and her mission, broadcasts her status as a songwriter, a singer, and a human being.
Connect with her music on SPOTIFY
Please follow and like us: