Heavily inspired by Lil Peep, Juice Wrld, Cold Hart, and Wicca Phase, 24 year-old Krilovs is an artist of Swedish and Latvian heritage, living in England. "I mostly listen and create metal music, but this more chill stuff helps me relax," says the artist. Krilovs is a fiercely independent artist, who only started recording recently. He has released three demos ('Krilovs', 'Toxic Girls', and 'Moonchild'), and well as 2 EP's ('Lies In Her Eyes' and 'Long Way Home'). Both of these EP's have the beats made by Pluto XO. Krilovs plan to release a minimum of three more EPs this year.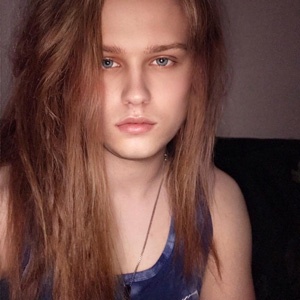 The EP 'Lies In Her Eyes', is blend of emo-rap, trap and bedroom pop influences, infused with sad-boy flavors. Only three tracks long, the EP quickly works its way to displaying Krilovs' real potential, which lies in the lyrics and in his performances.
The songs are more focused and poignant than what might be available in the cynical commercial marketplace. Lyrically, each line hazily twists into the next, the plotline offering a series of confessional wordplay, before delivering a hook that doubles as a mission statement.
Krilovs music really explores and breaks down the angst that we all face throughout our lives, making space for the artist to explore his feelings and express them through rhyme, melody and beat. Melancholic melodic flows as well as genre-bending lo-fi and ambient-infused trap production deeply permeates these songs, as Krilovs pushes the sonic boundaries. His introspective and beautiful world in 'Lies In Her Eyes' is something dear to behold.
Hip-hop and rap has spread in vast and unexpected directions, mutating and evolving as artists put their own spin on old traditions while merging them with influences outside of the genre. This is immediately evident on "Goth Gurl Got Me In Luv" produced by Pluto XO.
The song uses a repeating vocal hook that is layered in an echoing psychedelic haze. The captivating power of a song like this resides in the nuance and emotional vibe it is able to transmit to the listener. Something Krilovs achieves with his chill understated delivery.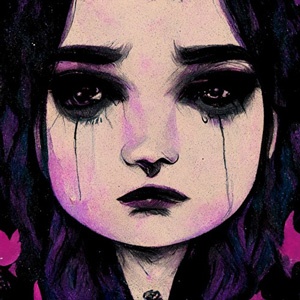 "Short Straw" produced by Pluto XO comes out of the blocks with the jangle of a shimmering guitar, before Krilovs drops in with his stacked sad-boy, echoing vocals. Here, again he keeps the lyrics to a minimum, as it's the melody and tone, which is relied upon to convey the emotional weight of his message to the audience.
The sound and atmosphere paint a surreal portrait of the artist. As always, Krilovs lyrics never reveal the entire narrative, but only the key points of his sentiments, leaving your own personal experiences and emotions to unravel the story.
The EP project closes with the title track, "Lies In Her Eyes" produced by Pluto XO. "Lies in her eyes. Found her disguise. Never compromise. Cuz I found the lies in her eyes," sings Krilovs, as he unpacks his revelations more extensively than on the previous tracks. The sad-emo aesthetic, and Krilovs dragging vocals, are again, what makes the song such an addictive listen.
Overall Krilovs voice, delivery and downtrodden charisma carry these songs effortlessly, while the thoughtful production fits his style of songwriting perfectly. It's interesting to note that Krilovs released two EP projects simultaneously, the other is entitled "Long Way Home", which you can also listen to, via the widget down below.
OFFICIAL LINKS:
Facebook: https://www.facebook.com/WolfyKrilovs
Soundcloud: https://soundcloud.com/ricky-wolfy-krilovs
Please follow and like us: