Rapper Dre'Shawn Jones, better known as J-SHWA, was originally born in Fort Wayne, IN. As a toddler, the absence of his father, along with his mother's drug usage, forced Jones to stay in foster care for nearly a decade, with him and his mother never to reunite again, until he was 22 years old. Learning to survive with a lack of guidance present, Jones lived a street lifestyle, having to steal food for his siblings' pre-foster care. In 2003, gun violence landed him in jail as a young adult. However, the young rapper wanted out. In 2010, he and his friends put up money to buy a recording studio in North Dakota, which initiated Jones' rap pursuits under the moniker J-SHWA.
J-SHWA's latest 2021 project, is the "mixtape that sounds like an album," entitled "Business and Pleasure". It is a magnificent amalgamation of J-SHWA's lyrical arsenal. He bequeaths witty punchlines, a slew of cadences, his meditative sonic grooves, introspective songwriting, club jams, and his unapologetic outspokenness, which in turn becomes his superpower throughout the project.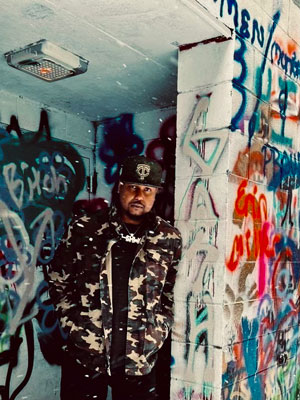 Undoubtedly, J-SHWA's growth as an artist and, more importantly, as a human being is the thread that ties "Business and Pleasure" together. The intricacies of J-SHWA's life and lust experiences, as told from his point of view, comes shining through from the opening track. The mixtape is the mark of an artist who seems comfortable with himself. J-SHWA finds ways to flex his voice that makes him sound powerful at every turn.
The incredibly sober cover artwork, allowed this mixtape to reek with a sense of importance and memorability before I even set my attention on the music within. And my judgement was certainly made valid by the opening track "Here I Go" which rides on a head nodding beat and a steady lyrical flow. "Latrell Sprewell" sees J-SHWA intensify the rhymes on top of a slapping mid-tempo beat.
"Oceanna" switches the template to a smooth, soulful and mellifluous tone. The sweeping melody, and the gorgeously shimmering production all come together to make a flawless track. This is followed by the "PSA By Bronny James" skit which leads to the bouncy "Go Get It".
J-SHWA manages to strike a great balance between harder-hitting tracks for the whip, as well as more smoother and contemplative numbers. Case in point the explicit slow burner "Sanibel", which is infused with pussy talk.
All of J-SHWA's songs effectively paint a picture which is something that all rappers try to do, but aren't always successful at. "On Fire" boasts cautionary lyrics as if J-SHWA has found a purposeful spot in life from where to flex his swaggering confidence.
Up next is #THATSIZEMATTERS (SKIT), which more or less says what the title means. J-SHWA bounces back and forth on the dirty-minded "Hit The Switch", before closing the mixtape down with "22-3".
All throughout "Business and Pleasure" you'll see flawless production and plenty of energetic flare, as J-SHWA brings his fluid flowing artistry to the table. The flavorful, explicit, and sometimes humorous perspectives give the project a relatable and genuine feel. At the end of the day, J-SHWA has managed to create a mixtape you can play through without skipping a single song.
OFFICIAL LINKS: SOUNDCLOUD – TWITTER – FACEBOOK – INSTAGRAM – MUSIC STREAMS
Please follow and like us: