Prophet (Aaron Feldkamp) is a Christian rapper born in Michigan, who grew up in California, and was raised in Michigan. His story is one of afflictions, struggles, misdemeanors and redemption, and needs to be told to completely understand the origins and essence of his music. At the age of four his father abandoned his mother and siblings. His mom fell into drug habits that drove her to prostitution. Aaron, along with his sister were raped and molested by several of her "johns" and grew up hating everyone and not trusting any people. The feelings of rejection and unworthiness led Aaron to destructive life choices and more harrowing experiences.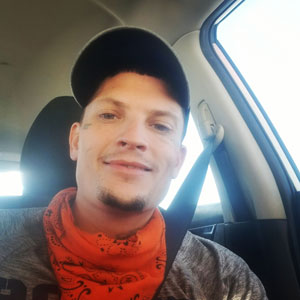 He ended up in jail at the age of 10. Two years later he was adopted by parents who chained him in the basement because they claimed they could not control him. Aaron attempted salvation through the US army, but when ordered to Iraq, he faked seizure and was discharged honorably.
Aaron also discovered the blossoming of love, with his nineteen year-old girlfriend, who would eventually mother his youngest son 10 years later. However gang life, drug dealing and car theft, continued to dominate his life for the next 14 years, of which 10 were spent in prison.
In 2017, a murder for hire on a police officer, setup by one of his own gang members, somehow urged Aaron to seek the help of God. It was then that he suddenly saw life differently The next four years of his life he began a training of the Holy Spirit of God. Aaron began asking for wisdom and knowledge and it was revealed to him that 47 demonic spirits lived inside of him. The anointing on his life made him become Prophet.
Now a 2nd year student in the Los Angles Film School, pursuing his bachelor's degree in the Science of Music Production, Prophet is an independent artist not obsessed with fame and  fortune, but seeking to heal the wounded in this world through his music.
His latest single, "The Fatherless" ft. Carter, was written, mixed and produced by Prophet himself, and also features his son Carter in the chorus. Carter's performance was made possible with the kind permission of his mother.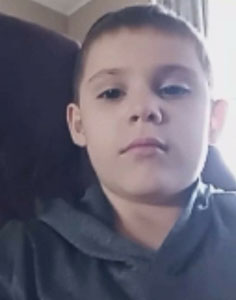 It's hard not to be impressed when Prophet buries his competition in an avalanche of authenticity. His rhymes setting down the difficult path of self-examination and forgiveness. Carter's lines are meant to symbolize Aaron's inner child forgiving his father for abandoning him, and leaving him to succumb to all the evils he was forced to suffer.
"The Fatherless" proves that brutally honest confessional bars and rewind-worthy wordplay are still the staple of the genre.  Prophet's passion for his craft is clear, but his dedication to truth and honesty hits even harder. This song is amazing as a true life story, and as a single. Prophet is showing who he once was, and who he now is, by opening up his soul to the public. The combination of meaning and sound is absolutely terrific.
Prophet is so real in this song it's awe-inspiring. He really brings something new to the rap game, where he doesn't hold anything back. It's easy to just listen to the beat and get lost in his flow, but you need to really sit down and listen to him pour his life out in this song or you will miss something special. Carter's lines in the chorus, add just the right amount of empathy to the track.
 "The Fatherless" ft. Carter, is exactly what it needs to be: a sturdy foundation that clears up the past, leaving Prophet plenty of room to build and grow as a person, and as a music maker. It is an eminently impressive record – an ambitious and emotional introspective journey that is far removed from the fake hype much of modern rap is currently constructed with.
Connect with Prophet: IG@lafsprophet – FB@Aaron Feldkamp – Twitter@aaron_gerou
Labels who grasp his vision, or fans who need someone to listen, can call him at 850-419-3553.
Please follow and like us: