Kansas City, Missouri resident Bill Abernathy, began writing songs in his early teens.  He played all through his school years, but then life took over. Bill got married, built a business career, and raised his children.  After his kids graduated from school and started their careers, Bill picked up the guitar again and began trying to rekindle his love of music. "Inspiration for my music comes from a variety of the many parts of my life," Bill says.  "Events and experiences of mine, my family, my friends, and sometimes even people I have never met all, contribute to the creativity of my music. I find it interesting and rewarding to let my imagination wander through the memory and spirit of life events and see where it takes me."
Bill Abernathy mixes the best of Americana, Blues, Country, and even shades of Rock to perfection. It's not often you come across an album or an artist that is equally strong lyrically and musically. But the 11 track "Crossing Willow Creek" has you covered on both fronts.
Abernathy's voice is growly and mellifluous with a bluesy and country sound that transcends both genres. And that doesn't begin to touch on his lyrics. Hands down a distinct voice and a killer writer. The songs and production on this album feel tailor made for vinyl.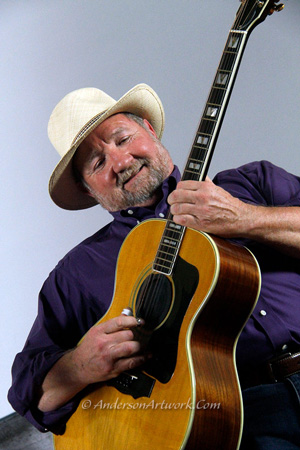 On the album, Abernathy revels in the rush of delivering kinetic hooks. He hurtles through lusty melodic patterns in the upbeat number "Can't Go Back," propels the tuneful heartland rocker "Cry Wolf" with the vigorous, swaggering charisma of his vocal attack, and, in the blues-rocker "Whiskey Road," maximizes the rhythmic tension between his jackhammering vocal cadence and angular guitar riffing.
But Abernathy is also capable of being quietly poignant, and his lyrics can be highly literate, at times literary, and often possessed of a sharp personal focus. Nowhere are those elements more on display, than on "Willow Creek" and "Meant To Be".
While the wide range of musical styles on display on "Crossing Willow Creek" doesn't detract it from being a cohesive album, it does make for eleven outstanding individual tracks, ready-made for the digital generation where genre lines blur and each song stands on its own merit.
That track by track freedom proves an advantage for Bill Abernathy, who is able to chase his muse in any direction it wants to go. So he can bathe his sound in rich and gentle acoustics on "Love's in Vain", and then in the very next track, "White Night", rock his socks off with crunchy electric guitars and soaring saxophones.
Through "Any Port in a Storm", "Yuppie Blues" and "Icarus Ascending", the songwriting to the musicianship to Abernathy's enthusiastic vocals, truly sparkles, and is further proof that all things are possible if you have the willpower to seek it out. Abernathy's direct and honest songwriting is beyond reproach. He unfolds his subjects with the grace of an angel, and sings them like a man on fire.
"Crossing Willow Creek" is a true coming of age, for Bill Abernathy, a portrait of an artist totally comfortable in his own skin and finding himself increasingly willing to color inside and around the Americana lines. His music will stay with you no matter what genre preference you may have.
OFFICIAL LINKS: WEBSITE – FACEBOOK – TWITTER
Please follow and like us: