Ron Hamrick's music career started in Michigan at 5 years old when his aunt introduced him to the guitar. At 8, he began taking piano and organ lessons learning classical pieces, and he fell in love with keyboards. His music career now spans decades with thousands of performances at venues across the U.S. and even in the U.K. Ron was inducted into the Michigan Rock and Roll Legends Hall of Fame in 2011 as a member of the popular band The Sixth Generation which reached number 2 on the Billboard Charts and was considered for a Grammy Nomination. Ron has been a part of the band since 1966. In addition to being a member of The Sixth Generation, Ron, who is an accomplished singer, songwriter and multi-instrumentalist, is also a fully-fledged solo artist. He recently released his album, entitled "Musings", which expresses his thoughts and feelings from everyday life.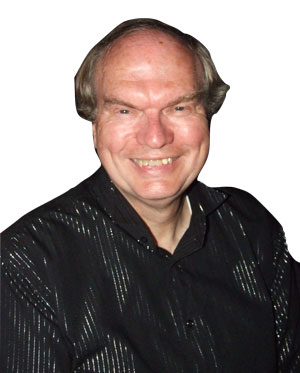 If you ever had a penchant for James Taylor, Simon and Garfunkel, or The Beach Boys either together as a group or as individual artists, then this album is too good to either pass up and/or not have in your collection.
In a world where people nowadays are busy shouting at each other with that 'I am going to be in your face attitude', it is nice to be reminded that there are still artists who make sense without being loud and obscene, because music is after all an art that touches the soul and hearts of those who lend an ear to them.
This is music you can not only understand, but enjoy, as it transports you back to a time where love, harmony and peace were the rule of the day, rather than the hate and obscenities which are more in fashion today.
Ron Hamrick is at his best when he allows himself to commit to his reedy, high-pitched tones on "Fly Like an Eagle", "I'm Livin' Life", "I Ain't Seen No Rain" and "You Make Me Who I Am".
The sounds are mostly lushly produced, together with a vast array of light orchestral resources and the latest tricks in sound technology, the goal being to achieve a rich, smooth and organic sound. These qualities are best appreciated on "Nothing Like A Rainy Day", "Old Photographs" and "Ride Towards The Misty Dawn".
The production accentuates the virtues of the melodies, and their capacity to evoke an almost inspirational purity. Hamrick employs a uniform an approach to the wide a range of material, as he clearly wants to make everything pretty to the ear, and he invariably succeeds, yet in doing so he never obscures the character of the material.
Ron Hamrick's "Musings" is based on soft, delicate textures and the mood is relaxed and gossamer. The singer's voice is naturally pliant and supple, while the keyboard is his best instrument. Hamrick's phrasing is clean and distinct, allowing the full explosion of his lyrics to blast into your mind.
Beautiful strings play on several of the tunes, while the right instruments are always matched with the right songs on this album. There is no "weak" moment on this recording, and you will hear Ron Hamrick emote and communicate at every level.
OFFICIAL LINKS: WEBSITE – TWITTER – FACEBOOK – ITUNES – AMAZON
Please follow and like us: