Jay Felicite is a Caribbean born musician who writes/composes, produces and engineers his own music along with that of a few of his peers. The dreadlocked artist hailing from the small island of St. Lucia has had a passion for music from the tender age of 10. Jay who has been featured in Jamsphere's magazine a few times is mainly a Dancehall/R&B artist but this musician has a twist to him seeing as he also raps on par with some of our favorite musicians to date.
Jay is usually compared with musicians along the lines of Chris Brown, Drake, Tarrus Riley and Kranium. His lyricism and vocal delivery paired with unmistakable melody and signature tones are bound to captivate the ears of any listener. Jay's music has a tendency to have listeners singing along and dancing to every catchy hook released in his Work.
The artist who was recently featured as BBC's artist of the week continues to release hit after hit! If you haven't heard of him yet, you don't want to miss out and end up jumping on the Felicite train too late. His music is available via every popular music platform making it easy for every listener to gain access and share to their heart and ear's content.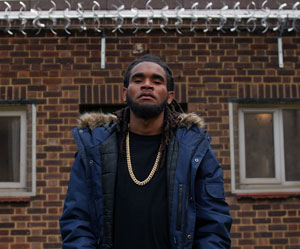 How long have you been in the music business and how did you get started in the first place?



Jay Felicite: I've been in the business for over 10 years now. I started young, first at school with interschool competitions then the love the music lead me to begin writing and recording my own in my adolescent and teenage years and still doing that today. I just do more than writing and recording now. I produce, mix and master and a couple other bits that I needed to learn in my years of being a musician.
Who were your first and strongest musical influences that you can remember?



Jay Felicite: Definitely Michael Jackson at the top of the list. He's been an inspiration in life and even after his death. Something about his musical greatness caught me from a very tender age. Other than Michael I'm inspired by my predecessors like Bob Marley, 2pac, Boyz 2 Men is another great inspiration, Sam Cooke, Chris Brown and so many of the other greats.
Which artists are you currently listening to?



Jay Felicite:  I listen to a wide range of different genres and artist right now. A lot of it is dancehall like; Popcaan, Dexta Daps, Kranium, Vybz Kartel obviously, but a lot of the older dancehall artist as well like Bounty Killa & Shabba Ranks. If I'm not listening to dancehall I'm most likely listening to something by Chris Brown, August Alsina, XXXtentacion and my peers like SoDee, Arthur Allain and a young gentleman who calls himself "Islands"… Or myself of course.
What do you feel are the key elements people should be getting out of your music?



Jay Felicite: Melody is probably at the top of the list with authentic and original lyricism following right after. Every song is filled with so much effort and heart and I just hope that the people who do listen can feel and understand me when I'm trying to paint pictures with these words. Everything that I write is true and I just hope that listeners and supporters can see the reality in everything that I'm trying to say.
What do you think separates you from the crowd of artists emerging right now?



Jay Felicite:  Originality. Right now I feel like everyone does the same thing, sing the same thing, and wear the same thing… Not many people are original enough or brave enough to take the risk to start something new or different until someone like me does it, not to be too conceited. I prefer to be the person who doesn't just fit in like everyone else. I like being the one who stands out and looks and sounds different in an environment where it seems everyone is the same and the only difference is the face that's seen. I'd rather be the guy who does something out of the box and risky than be the guy who takes the safe bet and does what everyone else is doing. I try to do that with everything, my music, my dress sense, business… everything!
Do you currently have a preferred song in your catalog, and why is it special to you?



Jay Felicite:    I have a few but honestly, it would be hard to put a specific song at the top of the list. The majority of the music I put out or just write in general comes directly from the heart if not from experience so to me it's like having children, and normal parents can never have or pick a favorite child. You just love them all no matter what people's opinions are of them.
Are your lyrics predominantly based on real events and personal experiences, or are they drawn from your creative storytelling skills?



Jay Felicite:    I'd say 80% – 90% is based on real events and either personal experiences or events I've witnessed with someone close. The other 10 – 20% are not really fictional but more along the lines of exaggerated. Probably an experience where some of the scenarios or names or outcomes have changed in the song just for "safety" purposes. But I've never really had reason to sing or write something fictional. Most of the time I have some sort of experience with the topic or direction of the song.
What would you consider a successful, proud or high point in your career so far?



Jay Felicite:    At this point I don't really count anything as a proud or high moment to me for too long. At first, I was so excited to hear my songs being played on the radio and achieving goals like being BBC's artist of the week. Now, my excitement comes from working toward the goals I have set. I don't see myself as "successful" just yet because I haven't reached ALL of the goals I have set for myself, whether long term or short term goals. I'll feel proud or mark high points when I reach them like; collaborating with my inspirers (eg. Chris Brown), or performing at a major landmark (eg. O2 [UK] or Maddison Square Garends [US]).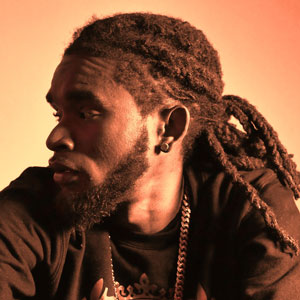 What has been the most difficult thing you've had to endure in your life or music so far?



Jay Felicite:  Just the amount of doors that get slammed in your face when you knock on them to try to reach your goals. Eventually any dedicated musician who hasn't received his or her due glory yet, will start to feel depressed or demotivated. To me that's the hardest part. That and the occasional writers block.
What key ingredients do you always try and infuse into your songs, regardless of style or tempo?



Jay Felicite:  Signature sounds is one of those the top things. Growing up I realized that every one of my icons had a "signature sound" to them that you would just know you'd find somewhere in their music like; Michael Jackson's "Chome On!" or James Brown's screams and yells. I want people to recognize my voice and my style on a song without having to doubt themselves, but if they don't I want them to be reassured when they hear me so my signature humming, or the notorious "O!" adlib.
Do you produce the beats and write all the lyrics on your songs or do you collaborate with outside sources in any of these cases?
Jay Felicite: I write, record, mix, master, distribute, market and promote all of my own music, but collaborate a lot of the time as it pertains to beat production. I love getting ideas and inspiration from different minds, so working with different but like minded and talented producers is something I will ALWAYS do.
Which aspect of being an independent artist and the music making process excites you most and which aspect discourages you most?



Jay Felicite: I'd say the aspect that excites me the most is being able to create new music from scratch and give my supporters a finish product that they love. I love receiving the messages of how much a song touched someone or gets them excited, makes them want to dance and especially seeing other people singing lyrics and melodies I put together. The people are the biggest motivation and excitement but they can also be the biggest discouragement and disappointment, especially people who are also in the music business. It hurts sometimes to know that the product you have is much better than and has so much heart and effort put into it but doesn't get the love and push that actually deserves because the powers that be won't allow it unless they're profiting off of it. It would discourage anyone who keeps trying so hard only to get over shadowed by someone else who doesn't really care but had the opportunity because they know more powerful people.
How do you market your music? Do you have a team to help you or do you do and control everything by yourself?



Jay Felicite: I do have a loyal team of my peers who I greatly appreciate for their efforts that they put into everything that I do. At the end of the day I have all control and final say over what does and doesn't happen as it pertains to myself as a brand but would not and cannot keep elevating if not for the great team I have.
If you had the opportunity to change one thing about how the music business works right now, what would that be?



Jay Felicite:  Talent would be important again and it would definitely be the thing people consider over image and the controversy surrounded by the individuals who are in the forefront these days. It's like nowadays the record deals and musical respect doesn't go to the writers, producers and real musicians who deserve it. Instead it goes to the persons who can build up enough drama around them and their names. The music is secondary to funny antics and controversy and if I could do anything good music and real talent would be priority number one on the list again.
If someone has never heard your music, which keywords would you personally use to describe your overall sound and style?
Jay Felicite: Blended, Seasoned, Flavored and Unpredictable. You never know which Jay Felicite you're gonna get on the next song you hear. It could be the lover boy or the savage but either way you know you're gonna get a well put together, lyrical and melodic fusion of the first and third world.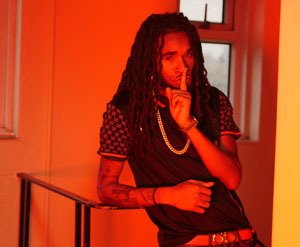 Do you consider Internet and all the social media websites as fundamental in building a career in music today, and what is your personal relationship with the new technology at hand?



Jay Felicite: Most definitely, today if you're not somehow technologically inclined you better have a really good social media manager. Only people who're very big household names before the induction of social media with a bank account to withstand it can afford to avoid becoming a part of social media and even then if you'd like to keep business booming and reach new goals you'll eventually have to give into the devil we know as social media.
Tell us something about your latest release "Bump Rolla" and where fans can find it.



Jay Felicite:  Bumpa Rolla is something that will not only make you want to get up and dance but will also have you singing along the first time you hear it. It's a catchy and infectious track that's the lead single to a project due to be released in 2018 called "758 Stories 3". The single which has already begun its rotation in major radio stations like Reprezent Radio, BBC and more is available everywhere you could think of. Where ever you listen to your music right now, it's available from there. Whether that be major platforms like itunes, apple music, spotify, youtube or the less popular but listener friendly platforms like soundcloud and deezer.
What is your relationship with visual media? Do you think videos are important for your music? Do you have a video you would recommend fans checkout so they can get in to what you're doing?



Jay Felicite: I believe videos and cinematography are still very important to music and having a successful career as an artist. But I also believe that the visual aspect of an artist creativity should be delivered correctly so I take quite a lot of time with choosing singles that will have music videos and how these videos are actually done. If I would recommend one video out of my personal catalogue it would be the "Let Em Know" video. That's my personal favorite for now.
Do you prefer working and creating in a studio environment, or performing live in front of an audience?



Jay Felicite:   I have equal love for them both. I love the creation process and being able to manipulate sound in so many different ways. But there's nothing like being on stage and having a crowd who's enjoying what you're doing. It's a sensation that words can't really explain. Being on stage at a good show to me… It's like a drug or sex, good sex, you're gonna want to do it over and over again.
What's next on the upcoming agenda for Jay Felicite?
Jay Felicite:    Apart from hopefully touching the ears and hearts of more people worldwide. The main focus is completing and releasing "758 Stories 3". My loyal supporters at this point have made it clear that it's the project that they're anticipating and I really just want it to be perfect or as close to perfect as possible by the time it gets to them.
OFFICIAL LINKS: SOUNDCLOUD – INSTAGRAM – TWITTER – FACEBOOK – MUSIC STREAMS
Please follow and like us: