The Atlanta based rapper known as Triumph hails from Cincinnati, Ohio. A talented wordsmith, she also writes, and produces for herself as well as other hip-hop and RnB artists. Triumph began recording at the age of 13 and cites her main influences as Nas, Outkast, as well as 8Ball and MJG. She honed her skills as a lyricist; writing and recording with Cincinnati based hip hop producers at the historical Beat Box studios. She also has an extensive history of claiming victory in many rap battles.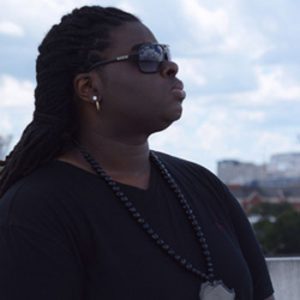 A few months back Triumph released the track "Cycle Of Life". "It's hard navigating life as a black person in America," says Triumph. "The Cycle of Life is my personal testimony."
I don't like hype, and as a rule I'm suspicious of any recording or artist that's too widely praised. Nonetheless, Triumph proved to be an exception to the unfortunate trend of hyping mediocrity. Her sentiments are refreshing, she's emotional without being sentimental, she's devout without being proselytizing, and perhaps most importantly she writes interesting, eclectic music with its roots firmly fixed to her conscious soul.
Reading the introductory note to this release my expectations were high, but they were all wonderfully fulfilled, starting with the complex but searching lyrics: "…my ancestors were scattered / and it never mattered as a child / oblivious to being defiled, i smiled and excelled / as information was withheld / I began to compelled to sell my soul / for compressed coal and black gold / that no one told me I owned…"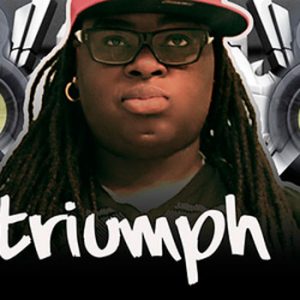 Triumph is truly a gifted musician and lyricist and this track is proof of it. She raps with her whole heart and the messages she sings about are real. She doesn't try to get away with some cheesy beat and mediocre words.
Over and above the socio-political and cultural connotations, this song has a lot of musical nuances that is interesting to listen to, though it's clear that it's the messages that take you everywhere from introspection to regret to disdain and maybe even a ray of hope.
If you don't know who Triumph is, grab "Cycle Of Life" and listen to it thoroughly. You will have such an appreciation for female rap artists of her caliber, who are few and far between. Her work is definitely relevant!
OFFICIAL LINKS: SOUNCDLOUD – FACEBOOK – INSTAGRAM – TWITTER
Please follow and like us: