Supa Beatz is an artist and producer out of Milwaukee Wisconsin, who has worked with multiple artists throughout his city and across the country. With over 1 million Soundclick plays and constantly selling beats Supa Beatz is also making a name for himself rapping.  On his song "Meltin" he discusses popping Xanax until he passes out. Drugs are a constant theme in his songs about his family and personal experiences.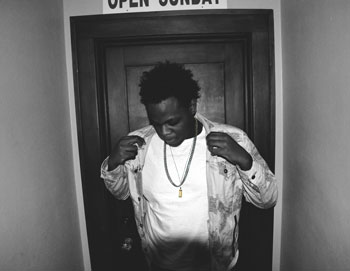 This track will make you move something on your body no matter how stiff you are. Yet "Meltin" is a track less interested in being a club banger than a more demonstrative, internal exorcism of Supa Beatz's drug-induced demons within the confines of rap music.
Supa Beatz raps lines like "In the party I'm going hard. Pack a yellow out in three bars. Xanny's got me seeing stars". He flows in an exuberantly grizzled voice, contrasting the grim images of the perils of excess. Hopefully he doesn't do as many drugs as he purports in his raps but it doesn't really matter; the drug talk is a means to an end, a tool used to fuel the issues that's really at the heart of his music.
With explicit vagaries about fucking panty-less women and hustling street life circumstances that forever cloud his head. The darkness is always prodding and slipping through these raps, threatening to suffocate any pleasure felt in a given moment, as Supa Beatz feels like his melting after popping a Xanny.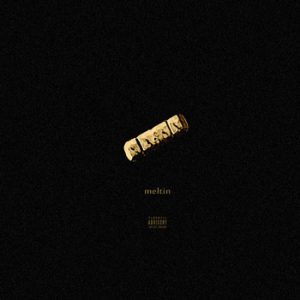 "Meltin" is fascinating when thought of as an intimate track. It's also a great showcase of Supa Beatz ability to combine a top class flow, a hard hitting message, a groove and a melody in one song with such ease.
I think this track dared to be different from the common fodder heard from that of many of Supa Beatz's contemporaries. His prowess at making viscerally exciting, turn-up music, which is just as internally affecting, is unique. "Meltin" isn't designed to be an instant hit.
Instead it crawls into your brain and makes itself at home; you'll find yourself going back to it over and over without even realizing, as Supa Beatz' churns out his soul-punching saga disguised as a private party. All-round on "Meltin", Supa Beatz' delivers his distinctive rap style allied to cutting-edge beat, and it works!
OFFICIAL LINKS: SOUNDCLOUD – SOUNDCLICK – TWITTER
Please follow and like us: