Time Slave is a multi-genre songwriter and music producer who hires singers to bring his creations to life. His success as a musical craftsman comes from his ability to put a story to lyrics, and those lyrics into an ear-warming instrumental backdrop, in a way that resonates with music fans. The song "Every End" is a perfect example of Time Slave's skills as he successfully balances the complexity and simplicity of songwriting in a way that results in wonderful music.
The song is a mid-tempo piano-driven ballad that is as emotional in its delivery, as it is poignant in its construction. Simplicity, in this case, means that the music and words on "Every End" can easily make a connection to the audience. Time Slave knows that simplicity with one element of music, such as the rhythm or carefully chosen instrumentation can allow him to go for a more complex lyric or melody.
Songwriting takes confidence and it takes courage. The way the songwriter crafts melodies, writes lyrics, and puts it all together needs to be a unique display of what is essentially the essence of the songwriter's experiences, and observations from a very personal viewpoint. This then requires a skilled singer to properly interpret the song, so that listeners become engaged not only with the singer and the voice, but also with the narrative.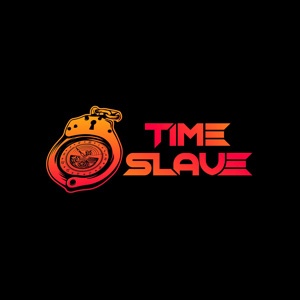 This is exactly what happens on "Every End", where Time Slave's thoughtful narrative, his superbly composed soundscape, and the intoxicating melody, is sublimely and gorgeously performed by the singer.  "Every End" is an intense but patient song. Hence it doesn't jump out at you and bang you the head with bombast, or any overwhelming elements, instead it slowly and steadily pulls you into its' emotional vortex.
"Every End" reaches moments of absolute aural bliss, especially when the vocals escalate from its normal register into an ethereal falsetto, and back again.  Within that achingly beautiful sonic contest, the words of love, devotion, regret and devastating loss echo across the aural canvas, searching for comforting answers to so many heartfelt questions. "Will I see the rainbow after all this rain, cause everyone in this world needs a second chance. Will I see the rainbow after all this rain, cause there's a new beginning after every end…"recites the song during the chorus.
A songwriter who is not passionate about crafting a great song, will never will not be able to communicate the significance of its narrative to listeners, as Time Slave achieves through his writing here. He shows with "Every End" that he has the inner drive, the insight and compassion to create a song that will affect and impact people. In music criticism, one often runs into trouble when trying to describe sustained, consistent excellence without sounding blatantly patronizing. However, "Every End" is faultless all the way through, and cannot be described otherwise.
Time Slave's single, "Every End" is an expertly crafted tune with an all-round quality that is surprising for an independent artist. It is meticulously written, recorded, sung and produced – delivering a display of musical spontaneity and unbridled passion that somehow manages to land perfectly on every single note.
OFFICIAL LINKS:
Facebook: https://www.facebook.com/profile.php?id=100063144247682
Instagram: https://www.instagram.com/timeslavemusic/
Bandcamp: https://timeslave.bandcamp.com
Spotify: https://open.spotify.com/album/4LXjLA1XgLmbPdZhW5WY4y?si=sdKOi1WtQmunvwNL_zVrTQ
YouTube: https://www.youtube.com/watch?v=zaQwlmVaros
Please follow and like us: