Based in Istanbul/Turkey, Elmarze V is an artist and producer who plays the piano, and the guitar, as well as performs the vocals of all his own songs. He has been writing and composing for over a decade, and recently started recording and producing. His EP, "Infamous Queens in Tblisi", is about four women who have chosen to stay single and brave, and how they cope with their past, their traumas and their struggles. In an emotional inducing backdrop, where classic alternative flavors meet dream pop, and an edgy indie-rock attitude, the recording is a really impacting amalgamation of organic sounds that Elmarze V's adept songwriting fits together extremely well.
Elmarze V shifts the pace of his songs, changing the nuance multiple times. His vocals ache then purr, as he drops delicate little sonic elements into the arrangement. He sometimes leans strongly on guitar, bass, and drums, or other times allows you to bask in the ethereal auras of his productions. Surprisingly, Elmarze V does this all in the space of what is rarely longer than two or three minutes. An uncanny feat in itself.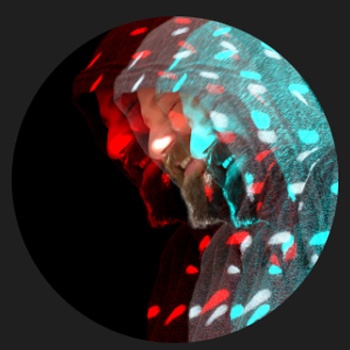 The opening track, "Amani the Weird" immediately sets the tone and mood. Dark echoing vocals, moody crunchy guitars, and spiraling chord progressions offer quite a mesmerizing soundscape that immediately locks you into the narrative. Elmarze V has this uncanny knack of making his songs feel massive and cinematic, with endless emotional depth. While the song invokes deep scrutiny, it never lacks warmth, and its darkness is electrifyingly vital and alive.
"Ah Diana" runs at a slightly faster pace, highlighting cleaner guitars, and a smoother, more mellifluous atmosphere. At three minutes and twenty-four seconds however, it is the longest track on the EP, and has the time to build and expand outwards into a powerful sonic statement, as Elmarze V paints human emotion with words and music. Everything is carefully designed to catch the ear and pierce the soul.
"Mahabba On The Fly" has a distinct forward pushing momentum. Both gritty and jangling guitars underscore the propulsive drumming and Elmarze V's breathy vocal tones, which create an otherworldly atmosphere, atop a rocking backdrop. Repeated listens reveal passages of spine-tingling beauty hidden within the guitar-driven grind. This is a fully fleshed out listening experience from Elmarze V, and quite possibly the most ear-catching track on the EP.
The percussion-free, shimmering guitar ambience, of the closing track, "Star Maps Of Guranda", brings with it both a degree of intimacy and openness. The languid melody slides slowly and tantalizingly across the minimal soundscape, reeling you into its world. The track takes its time and in doing so demands yours. This is music to be listened to by yourself, on headphones. Focused, and immersive, this is a real treat for those who can close their eyes and listen.
What elevates "Infamous Queens in Tblisi" to a work of substance is not just the dexterous use of voice, words and music, the intricate detail, or the disciplined avoidance of obviousness. Elmarze V hasn't merely documented uncanny fragments of human lives, he's come stunningly to capturing their emotions and sentiments in carefully considered sonic portraits.
OFFICIAL LINKS: https://www.instagram.com/elmarze
Please follow and like us: