The Famous Unknown is a trio from the Southwest Suburban area of Chicago that has been making music since 2010. Collectively they have over 25 years of stage and studio experience. Influences reach back to the early sixties rock, folk and blues. A mix of current and classic cover tunes as well as an ever expanding list of original material all make for a constantly evolving live performance.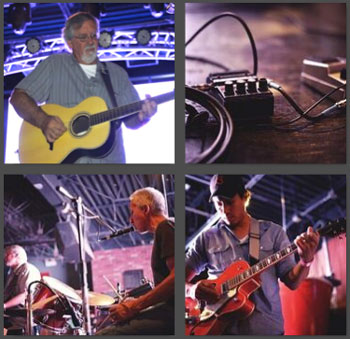 The band is: Gary Reyes who has been playing guitar for over 3 decades. He also plays drums on many tracks. Bass player Bob Hauck owns Light Shed Studios where the band records their music. Doctor of Pharmacy college graduate, Christopher Reyes, handles lead and rhythm guitar.
The Famous Unknown has released their "Greatest Hits" album. This album pulls from both Indie Rock and Americana strains but still has that unique and distinctive sound that lets you know who is making this music. Each song is a gem and engagingly captivating while maintaining a simple directness and a ring of ripped-from-the-headlines truth.
In an era when so many bands go for song after song of vague lyrics about the singer's emotional state or sense of general detachment this set of story-songs stands out like a finely crafted novel among shelves of bad romance writing. The music is gritty and raw at times, and then sweet, warm and harmonious at others.
These songs show that the The Famous Unknown is not only masters of song craft but also know how to perform those songs as a whole to keep the listener engaged. This is truly classic Americana music following from the great traditions of country, soul and rock n roll.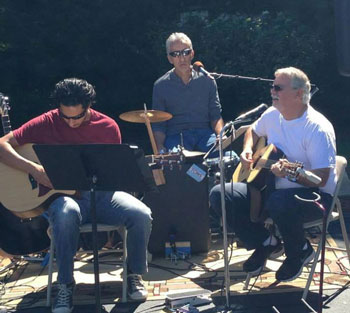 Many of the songs like "Without You" and "What You Mean 2 Me" are a perfect blend of rock, folk and blues driven by pure talent from all angles of the band. Great vocals, great guitar, great bass and great drumming that is never overbearing, boring or repetitive.
If you harken back to the days when music was something felt deep inside and someone actually new how to put a song together, then you will really love this release from The Famous Unknown, and especially a track like "Hesitate".
From the lyrics to the musicianship top to bottom this is an extremely positive listening experience. It's one of those very few albums out in which the lyrics actually show true depth and life experience, while the music, written with soul and passion behind it, does not shy away from rocking or grooving themes, which you can find on "Shake The Ground" and "The Troubador".
Computers, auto tune, and digital processing have been the scourge of the modern music world. It allows anyone with a computer and a mouse to be called a "musician". This album is basic musicianship and creativity augmented, and not diminished by the production process. I could make many comparisons to other artists and bands, but that would come up short in describing this excellent down-to-earth band.
OFFICIAL LINKS: WEBSITE – FACEBOOK – TWITTER – INSTAGRAM
Please follow and like us: