Styles is a multi-talented artist who sings, writes and produces his own music. The Texas native got started making music at an early age with his father, who also produced music. Styles musical style consists of pop, hip-hop and rap. He plans on releasing his debut album later in this year, while he has already dropped his EP, entitled "Tape 0432", in which he works closely with G Humble. As you might expect from a project produced by an artist this talented, the beats are rich and rewarding. Styles has a voice like unfiltered honey, which means he's equally comfortable singing or spitting mellifluous bars. The Texan also throws a lot of content into his songs making them lush and endlessly interesting.
There's few artists today who are capable of making songs that are this sonically pleasing with beautiful subject matter. Overall "Tape 0432"sounds amazing, and mixed and mastered at the highest level. The chosen instrumentation also makes a huge difference, as we've become accustomed to a lot of cloned beats today. Styles ability to bend urban genres, and create thorough and intricate songs, make "Tape 0432" one of the most enjoyable EP's of the year so far.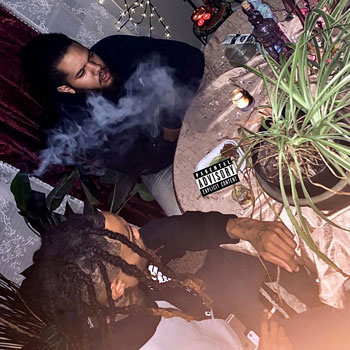 Styles shines most when he allows his introspective side to flourish. He puts his characteristic intelligent, thoughtful and incredibly focused lyrical talents to good use on the opener, "The Light" ft. G Humble, while "Unum (interlude)", is just that. An opportunity to stretch his voice and create a brief musical mystery. Artistic authenticity is vital, and Styles is nothing less than true to himself on these introductory tracks.
The virtues of keeping it real are never wasted on the frivolous. The teamwork with G Humble is ultimately what gives the EP its exquisite, expansive shape. In pure musical terms, "See All Things" is a joy of a track to play all the way through, a radiant blend of styles dense with rhythm, warm instrumentation, and layered harmonies. Styles seems to be in total control of his talent throughout, while the track has the kind of substance that suggests he's built to last.
Styles' voice is warm, liquid, and conversational. It's immediately clear. This is a sincere, soulful project, brimming with honesty and humble perseverance. Styles is a confident and unique presence, with a strong command of style and genre, as a producer and songwriter.
On "Make a Way" he leans more towards a cutting edge hip-hop sound and an urgent flow. His musical and emotional generosity ties everything together, while G Humble amps up the infectiousness with a uniquely soothing voice to match.
It's safe to say, "Tape 0432" is everything I expected and then some. It's fresh, soulful, captivating, and the kind of music you appreciate beyond a first listen because you have many reasons to go back to it. It is a formidable effort from an underground artist. Styles' great success is showing equal force both in his creative songwriting ability and talent as a vocalist. This allows him to keep his audience intrigued!
OFFICIAL LINKS: INSTAGRAM – TWITTER – SNAPCHAT – SPOTIFY– FACEBOOK – YOUTUBE
Please follow and like us: