Known as the Bosses of Bass, PandaZ is an Austin based DJ and production – dynamic duo consisting of Vincent "KING" Gutierrez and Garrett "FRSHLYDRTY" Diers. While growing up, music was always an important part of their lives. In the early 2000's KING started out as an emcee for a DJ friend of his. While touring across Texas for underground shows, he was able to hone in his own DJing skills, finally pursuing his passion.  FRSHLYDRTY started out DJing hip-hop and EDM at venues in Austin. After building a following, he was able to become certified by Ableton.Live, thus making it possible for him to produce his own music. Since their journey in the music industry began, they have already worked alongside artists such as Flosstradamus, Skrillex, Michael 5000 Watts and many others.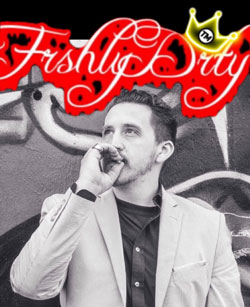 Now teamed up as PandaZ, via the TranZZission Entertainment Company, the longtime friends, heavily influenced by DJ Screw, and the Chopped and Screwed movement, play a wide range of electronic music, especially heavy bass and trap. The duo who have coined the hashtag #wepartyharder – which is also their label name – have shown all their skills and loaded toolset on the album "Pandamonium".
Some things can be taught, like learning how to make a simple EDM beat on a computer using either Ableton or FL Studio. Hell, you can even teach someone how to make a good song, using the right chord progressions, great sounds and a catchy hook.
What you can't teach, however, is how to make consistently good music. Now that's something intrinsic to top tier music-makers like PandaZ, who wildly flaunt their wares over 21 songs on "Pandamonium".
From the opening track, PandaZ dig into their studio artistry   with a ferocious attitude. "Knuck.If.You.Buck" comes out swinging with a banging groove as it builds to an apex.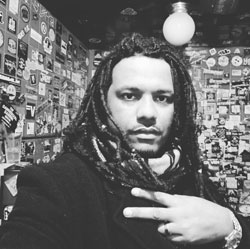 By the time you have run through the twisted electronic mayhem of "GET – ON – MY – LEVEL", "Rep Yo Click" and the abrasive sneak preview of "NEVA.EVA", you can hear why PandaZ are ready evolve into a dominating musical force with a diverse repertoire of songs that will lead them to become the hottest hard-hitting duo behind the boards.
With a signature sound that deftly reaches across a vast number of sonic realms, their original tracks and remixes are ready to assault the clubs throughout the world.
The electronic dance culture was originally established around the idea of artistic collaborations, and few do it better than PandaZ when it comes to raw high-powered rhythms. Listen to "DollaDollaBillYall" and "THUGGISH.RUGGISH" to understand what I'm talking about.
Few electronic duos have ever pushed their genre to the heights at which PandaZ is currently performing and producing now. Their sound has a stream of kinetic energy with the power to lift entire festivals or massive stadiums toward unbridled euphoria.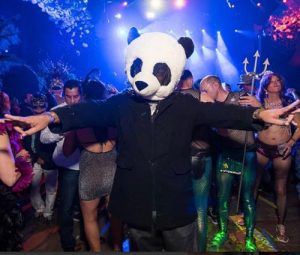 Their tracks have plenty of bounce that form the backbone of their mixes, but the multiple injections of thunderous sounds and vocals provide them with a vibrant rage that live crowds will relish.
PandaZ is a far cry from the clinical EDM-Pop mixes mainstream timidly feeds itself on. This is Electronic music with a cutting edge – spiraling synth waves, wobbling bass lines and quick-hitting hip hop vocals that leaves listeners stuck in an avalanche of sound, as well as leaving them unaware of which direction the track will eventually take.
PandaZ's aim is to pummel you with thrilling beats regardless of whether you'd had enough or not. The album "Pandamonium" showcases a spectacular beat driven compilation of tunes that will leave you breathless. Love them or hate them, there is nobody else like them!
OFFICIAL LINKS: WEBSITE – SOUNDCLOUD – YOUTUBE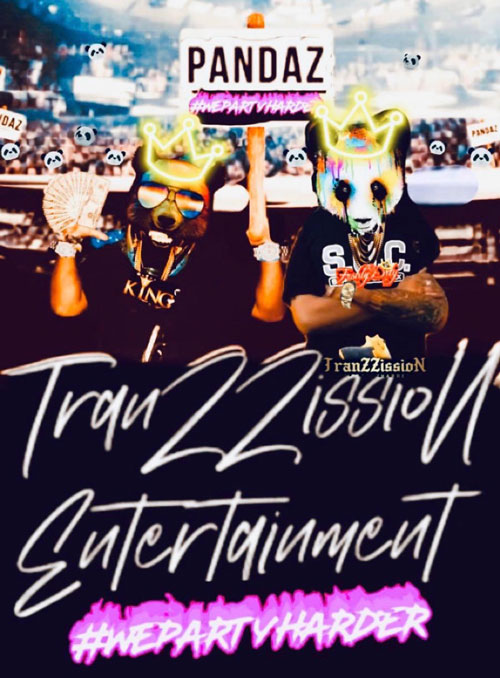 Please follow and like us: