Robin Gogberg is a 23 year old composer, sound designer, music producer from Sweden. After many years of making electronic music he decided to push his boundaries and started making orchestral/cinematic music.  With a total of over 250,000 plays for his songs in 2016, Gogberg feels that this proved to be the right way to go.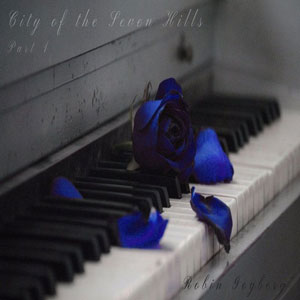 Robin Gogberg has simply outdone himself on "City of The Seven Hills", this epic soundscape trumps many cinematic sountrack offerings by ways of less emphasis on repetition, more edgy arranging, and actual experimentation on the harmonic end.
The orchestration alone is stellar, more than successfully alternating between accentuation of the main theme, and staying just enough out of the way to consistently compel the attention of the conscientious (sometimes known as the headphone) listener.
Though there's plenty to enjoy throughout this 4 minute track, the second half in particular is simply remarkable, with some actual exploration into more dangerously over-driven rock territory which gives this piece its raging momentum.
This is one of those compositions that are quite rare today, great both with and without headphones. If you're looking to go beyond what has become a genre that relies too often on the wrong side of Zimmerian soundtrack composition (that is, all the bangs and redundancies with little to none of that composer's more subtle, magical nuances, this is where you go.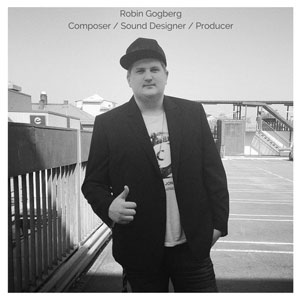 The score is certainly big – after the initial slow piano build-up, it is full of power crescendos, large orchestration, thundering percussion, and a great use of horns and choral material to keep everything memorable.
Robin Gogberg gives "City of The Seven Hills" a wonderful theme that exudes both warmth and turmoil. Being under 5 minutes in length, Gogberg does not have too much time to meander, thus the track quickly builds character and emotion, after the initial sparse intro.
But it's not until the action comes into being that we seriously see Gogberg's chops come into play. The entire final second half of the track is full of emotional weight and grandiose action moments that fill the air. Robin Gogberg delivers a large epically scoped score that never collapses under its own weight.
The whole experience is a fantastically woven journey of character moments, from elegant emotions to action bombast. Nothing is rushed, but nothing is boring either. You'll become instantly invested in what's at stake here!
OFFICIAL LINKS: WEBSITE – YOUTUBE – SOUNDCLOUD
Please follow and like us: