If you're a lover of quality R&B then this should be in your collection. If it's not, then you're not as cool as you think you are! With "Not Like You" Marquelle puts out his most intimate thoughts in ranging between a tenor and a smooth falsetto. He has restored my faith in R&B music. His beautiful sweeping falsetto will take your soul on a spiritual journey as it melts like butter. This song is the lead single to his album "Chapter Black" which will be available on iTunes soon.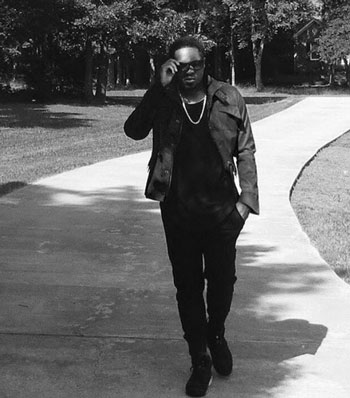 As the cliché goes, you sometimes need to look to the past in order to move forward. After New Jack Swing swung out of favor in the early 1990s, R&B was losing its creative steam and running out of interesting things to say. You either had the sugarcoated Black pop of Boyz II Men or the raunchiness of Jodeci.
In between then and now many, stars have treaded the R&B mill with more or less success – from Musiq and R.Kelly to Tyrese and Trey Songs, just to name a handful. Marquelle is a welcome throwback to the soul of Marvin Gaye and Prince, "Not Like You" is a peerless, soothing track of sizzling R&B. Marquelle's voice, never less than stellar, glides over these bars like hot butter.
A love ballad of unquestionable sincerity, "Not Like You" offers a treasure chest of sexy, sensual, and cool.  It's seductive, beautiful and silky – I can, and have listened to this track, over and over again. Marquelle is a true musical powerhouse. His voice is sultry and divine, yet he places a groove deep-within.
 He sings rather than screams and shouts about nothing, and just puts you in the right mood for unwinding and feeling relaxed for that sexy vibe. Marquelle is so smooth he doesn't even need a last name!
"Not Like You" celebrates love in the most sensual way. There is nothing better than sitting down late in the quiet night while Marquelle croons this track and you tangle your characters in a romantic love scene that candlelight and champagne can't help but highlight.
OFFICIAL LINKS: SOUNDCLOUD – TWITTER – INSTAGRAM
Please follow and like us: