OutShout is a hard rock band from Europe which started in the year 2010. Their musical influences range from Metallica, Pink Floyd to Prince and the White Stripes etc. The band's current line up consists of four members – Josh (Vocals), Dean (Bass), Brock (Guitar) and Alex (Drums). OutShout has just dropped their latest single "Suzanne".
From the first note slow burning note, OutShout sound like a creative band, who has paired that creativity with an ability to flawlessly execute their ideas and ambitions. On "Suzanne" they reach new heights outside of rock's usual comfort zone and pursue stranger and more alluring melodies.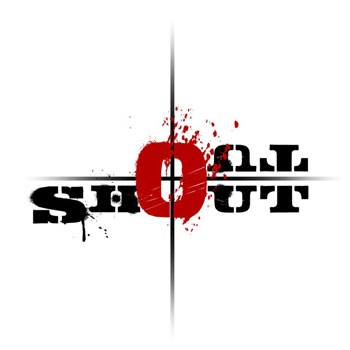 Though a simple love song, taken at face value, this is an innovative and visionary recording, as the band mix their indie and rock influences into an impossibly poetic, daringly unique and impenetrable soulful brew. Soft and mesmerizing in places there's a hard rock atmosphere creeping around every corner, with crunching guitar riffs and soaring vocals ready to crush your speakers.
In a world full of bands that, one-by-one, are succumbing to the radio-rock plague where everything has to be bland and mediocre, it's a breath of fresh air to have a band like OutShout. Not that they're not radio ready, on the contrary – it's just that they expand their cathartic sound so much more than the average rock band. "Suzanne" is a short but pleasing introduction to the delights of this young 4-piece band.
Outshout deliver sonically, giving the listener a direction for where the music is intended to take them. They want to lift you up to that higher place where existential experience is beautiful, meaningful. They intend to rise above petty emotionalism and take you on an auditory journey. They offer more than just riffs and sounds that make people stop and tilt their heads.
"Suzanne" clearly shows how far they have come into something deeper and more mystical, without ever sounding hard to embrace. The tune captures, in less than 5 minutes, almost everything great about Outshout – the strong vocals, the gritty guitar riffs and the solid drum and bass foundation needed to keep them flourishing!
OFFICIAL LINKS: SOUNDCLOUD – FACEBOOK – BANDCAMP
Please follow and like us: