Kingdom Atlas is a Georgia-based hard rock band that was originally launched as Rising Tide in 2013by, Grant Purvis with friends Nick Blake and Adam Chiarella while studying music with them at Georgia Southern University. The lineup of Purvis (vocals, guitars) and Blake (guitars, keyboards), along with Devin Ruiz (bass), Aaron Coburn (drums) and Cody Barber who replaced Chiarella as lead guitarist in 2015, was stable until the groups disbanded in 2017 due to schedule conflicts and some members graduating. In 2018, Purvis, Blake, Coburn, and Barber reformed with the new name Kingdom Atlas to record their debut album "Severe Spheres", which included the "Rising Tide" EP songs re-recorded, as well as other original songs. The album was self-released in February 2019, and currently Purvis and Barber are writing new material for a follow-up album and planning show dates with a new lineup.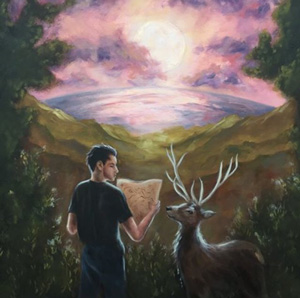 "Severe Spheres" is a tribute to what rock should have been today. From the classic sounds, to the gritty and raw sounds of early rock, this album represents what rock and roll should have been if the revolution in music of the early 90s hadn't lost momentum in the millennium, allowing the expansion of corporate rock to take place.
We now live in an age where the rock music industry is often confused, or in some cases, totally killed off. "Severe Spheres" is an album that refuses those connotations entirely. It somehow grinds and shimmers at the same time; its curiosity doesn't dissipate its fury, but rather feeds it.
Kingdom Atlas combine bluesy rock styles, bringing in classic and alternative sounds with progressive driving rhythms, and soaring high range vocals, to create gritty guitar based soundscapes. The general effect is some ripping rock combined with lucid moments of intense and beautiful melody, all of it well-blended and harmonically symmetric.
Bold and brash, Kingdom Atlas announces itself, with unmistakable bombast, like one of the potential rock band's with the intrinsic qualities to save rock n' roll from a premature death, while it lies motionless, in agony.
From the opening track, the album stands on a sound whose crystal-hard ferocity and melodic beauty precedes and then includes relentless verbal communication. The instrumental opener "Prelude" might trick you with its eloquent and elegant arrangement featuring a soulfully wailing lead guitar, but as soon as the riff-heavy, "The Rider" kicks in, the real tone of this album is unleashed.
There's just so much cool, creative, heavy dynamic shifts stuffed into the four-and-a-half-minute. The rhythm section is stunning, as the twin guitars and Grant Purvis' skyrocketing vocals.
I thoroughly enjoyed listening to "Hold You Tonight" at maximum volume, punishing my eardrums, in awe of the energy of this band. "Jenna" was just as impressive, shaping its lava flow guitars into radio-friendly structures without sacrificing its elemental power.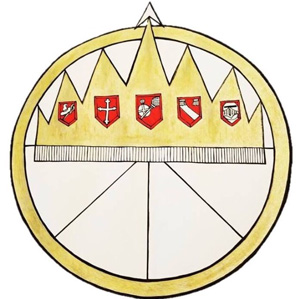 "Sexified" confirms that the drumming is always propulsive, dropping in virtuoso fills, and harnessing the band's idiosyncratic swing.  "Stronger Than Yesterday" proves that the arrangements, too, are diamond-sharp and expansive, as Purvis delivers the enigmatic lyrics with appropriate passion and nuance, thriving in the heat of the band's power.
Right off the bat, "Let There Be Lightning" goes from lo-fi bluesy fuzz, into full screaming stereo brilliance, as Devin Ruiz's wrecking-ball bass underscores the drive behind the track, leaving the ringing guitars in the spotlight.
"Spanish Lady" presents itself as the radio ready single to feed the media with its catchy guitar hooks and straight ahead melody. "Cold Sweat" again allows Aaron Coburn's sturdy drumming to shine, as it does throughout this entire album. However this is primarily a guitar dominated album and the six stringed beasts rip the flesh off of these tracks in a number of devastating ways.
"Warning on the Horizon" turns down the pace, but not the intensity, in a track that starts off clean, slow, and pristine, before exploding into unrestrained, intelligent, virtuoso rock.
"The Tide That Binds" closes the album down with a euphoric, ascending classic rock blast, furiously executed by Kingdom Atlas. Vintage Deep Purple influences infiltrate this track, embellished by sterling organ interludes and strident Ian Gillan-esque vocals. I have listened to it over and over again and never get tired of it.
Though the band has evolved from their classic rock status, and now encompass diverse styles, I personally feel that Kingdom Atlas is simply one of the greatest interpreters of classic rock I have heard in the last 10 to 15 years. Period.
OFFICIAL LINKS: WEBSITE – FACEBOOK – SPOTIFY
Please follow and like us: