Danish electronic music producer Mortinus has a brand new 19 track album out, entitled "Morten (Deluxe Edition)", which features some of his best previously released tracks. Those of you who have heard the album "Morten" will recognize many of the melodic motifs and ambient electro soundscapes, together with Middle Eastern flavors and South Asian influences that Mortinus puts together. Is there any way to describe the music of Mortinus other than 'captivating'? Not really: The Mortinus sound is one of pink sunsets, breezy oceans and silky deserts. It's also irresistibly good, which might explain why he hasn't dared mess with the formula that keeps affording him so many accolades.
"Morten (Deluxe Edition)" offers second helpings of tasty world loops and rhythmic beats; sepia-tinted keys, and throbbing basslines. The difference is things are more fleshed out now, the arrangements supervised by perfectly by Mortinus, who has watched his music emerge quietly as a series of quality recordings.
It's easy enough to say this could be his finest release, and as strong as anything Mortinus could've hoped for.  Savvy enough to give the subscribers to his music exactly the tones they've been hoping for, the set list for this album balances several western styled cuts against a welter of Eastern flavored material, all of it crisp and gorgeous.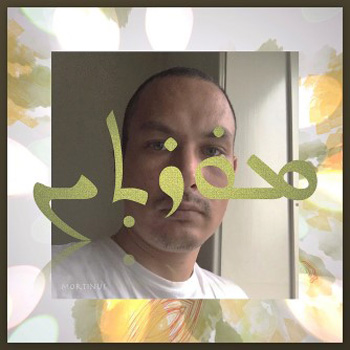 At nineteen tracks, "Morten (Deluxe Edition)" is a long trip, but Mortinus is clever enough to add spice where it's needed, edging his thick beats away from New Age and into something more engaging. From when the album opens with "Mooi Nights", it is steeped in nuance and ripe with replay value.
It is everything we've come to expect from Mortinus and more. The playfulness of "Enchanted Turquoise Hills"; the futuristic piano drive of "Leaves Pt.2"; the exotic rhythmic twist of "Yellow Pencil"; the dancing strings of "The Park": the incessant percussion of "New One", all feel more expansive and somewhat bolder in delivery.
Synths sparkle and cascade while the drum work makes the songs glide along. Certain moments within these songs prove that Mortinus is a hell of a producer. You can verify that on standout tracks like "Hymn", "Orange Nights", "My Lord and King", "February to March" and "Mooi Nights Pt.2".
Mortinus finds a niche wedge between warm, intentionally smooth ambient compositions, the sophistication of northern European composers, and the rhythmic restlessness of eastern influences. In this sweet spot, he treads a fine line between soothing chill music and multifaceted sonic landscapes that warrant closer listening.
On "Morten (Deluxe Edition)", Mortinus' mindset surfaces in the snaking, layered synth lines that form the melodic core of the album's tracks. While the powerful rhythms serve as a platform to push the melodies around new corners.
Because of this, the album is a compelling gallery of electronic motifs whose emotional depth requires a rich listen and zero passes. Someone this talented deserves that kind of response to move forward artistically. This is ready to soundtrack your spring and summer months.
OFFICIAL LINKS: TWITTER – FACEBOOK – INSTAGRAM – SPOTIFY – ITUNES
Please follow and like us: