Miami, Florida artist Desman Miller, aka "Dmilla Tha God" discovered his musical talent at the age of 10 years old, listening to Jay Z, Lil Wayne, Naz, Biggie and Drake who inspired him to perfect his craft. In 2014 he released his first mixtape "The Grind Vol. I". This was followed by his smash 2016 album, "Sticking to the Plan", which included the number one hit song "Panda Freestyle". In the wake of all the waves he was making, Dmilla Tha God dropped his 5-track "The Plan" EP, four months later.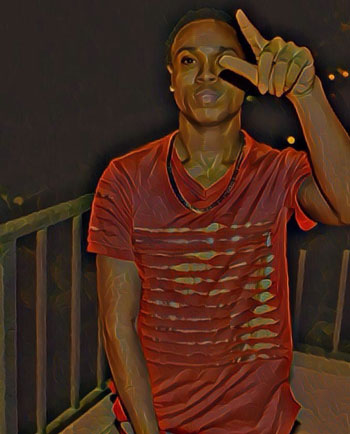 This is not an album for a casual hip-hop listener, nor an album to dance to. The songs don't follow mainstream formats: the verses twist and turn, the hooks are often either one-liners or refrains in the music itself, and the jazzy and soulful production is anything but mainstream.
All that being said however, "The Plan" is a classic sounding recording. What makes it a classic is not the catchy hooks and beats that make your head bop. This EP is classic because of its complexity – it represents underground rap at its finest, detailing the complex dilemmas of being a rapper, a player and a hustler.
Dmilla Tha God has metaphors that take a few seconds for him to spit and which can spark intellectual conversations that last for hours. If you love to analyze lyrics, this recording will bring you plenty of enjoyment. However, at the same time if you want music that's catchy, and uplifting, you got that too.
Dmilla Tha God spits his verses in a laid back, smooth flow which fits the beats perfectly. It is the perfect way to introduce Dmilla to the world. But Dmilla Tha God isn't desperately trying to be flawless or attempting to make a masterpiece. He is trying to be honest with us.
Trying to be honest with himself, and trying to figure out how to do what he is doing in the best possible way…and the result is we get a handful of outstanding songs , such as "Hidden Agenda", "Keep It Pushin" and "#1 Fan".
In the era of the 'personal brand', a nebulous 'greatness' is the buzzword that underpins how everyone sells themselves without saying a damn thing. This doesn't happen with Dmilla Tha God, who lays it on the line lyrically. And even has the nerve to close down the recording with a freestyle track.
What defines and differs "The Plan" from most other works is its production, not so much the quality, although that is also a factor, but the style of the production on this album. These jazzy and soulful soundscapes are top notch stuff that brings something new to the table.
As opposed to the usual artificial-like sounding beats, downloadable at a dime a dozen on the internet. Add that to Dmilla Tha God's understated rapping attitude and you have a recording that is far from being harsh on the ears, and that's quite an achievement in today's rap movement!
OFFICIAL LINKS: ► SOUNDCLOUD
Please follow and like us: