Demetrius "Whodini Blak" Reynolds and Michael Piccard joined forces to create the alternative hip hop duo, No Longer the Hero, ushering in a new era of craftsmanship by matching the unusual animated visual with a distinctive plot in NLTH's music. And to convince us of their eclectic brilliance they drop the track – "On My Way (DJ KraQ Mix)". The tune is the 4th release from the album "After The Storm". Right off the cuff you grasp that this isn't "mass-consumption" hip-hop. If you still enjoy having rappers tell you about their money, jewels, and how dope they are, go buy some other track and wash your mouth with buckshot.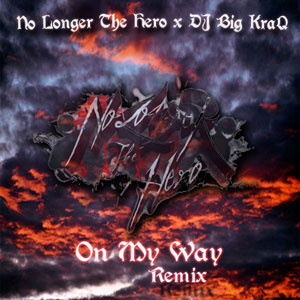 As peer-level artists are losing their heads to paranoia and politics, No Longer the Hero keeps it esoteric and poetic by delivering rhymes that are cryptic and complex firmly rooted in the spiritual realm. The never-hurried emcees flow smoothly on the track and harmonize even better.
They balance understated rapping swagger with an abundance of melodic vocal silkiness, and are a rarity in the game. Most rappers are materialists. Many MCs admit to this. It suggests greed, a sin to which most rappers confess with a smirk. It also implies an approach that, at its peak, is frank and empirical.
Lots of hip hop attempts to capture the folds and textures of our social fabric, from the ragged poverty of urban American to the rich excesses of what success yields, in sixteen bar segments. Interior reflections be damned; keeping it 'real' is the name of the game.
Of course, realness in hip hop is a misnomer. Nonetheless, accurately representing the world continues to be one of hip hop's great aspirations – which lead us to No Longer the Hero, who defies this so called veritas.  They don't follow the general hip hop format.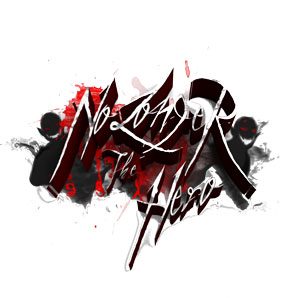 The see a different world, they see beyond the 'realness', they see right down to the reflections of the soul, often their own, which they narrate with elegant poignancy. Musically, "On My Way (DJ KraQ Mix)" is lush and ruminative, as No Longer the Hero flesh out the sound, enhancing the already-organic approach.
There is reason to believe that these two guys may be heralded as one of the better duos in modern hip-hop, as they have an almost psychic chemistry.
The track opens melodically, and ends just as melodically, but with a quite memorable period of beautiful verses in between.  It is these nuanced idiosyncrasies that makes this recording so captivating to the ear. No Longer the Hero, truly cannot be described with any word besides their own group name, as they are the new anti-heroes of underground modern hip hop.
OFFICIAL LINKS: WEBSITE ► TWITTER ► FACEBOOK ► SOUNDCLOUD ► BANDCAMP ► REVERBNATION
Please follow and like us: