Dane is a musician currently based in Los Angeles. While growing up in Chicago, Dane was influenced by artists like Michael Jackson, Usher and other classic R&B artists of the '90s and 2000s. Dane's signature style blends soul, blues and trap into what he calls "Contemporary R&B." His latest project, an EP entitled "A Conduit of Light" is about his past struggles in life and how he has overcome them. You can catch Dane live on April 25th at The Study in Hollywood, or on May 5th at Stokely's Social House. His current music video "Enjoy Yourself" is available on YouTube. Dane is a supremely talented auteur. He's an entirely different man and artist, one with his own catalogue of quirks and stylistic flourishes that help to distinguish him from the crowded arena of contemporary R&B stars.
You only have to listen to one minute of the opening track of "Call It What You Want [Radio Edit]" to understand Dane's statement of intent. There is a sense of momentum and propulsion throughout – tight grooves, crescendos, and even a slow burn with solid anchor points. And just when you think you've got the answers to his sound, Dane changes the questions.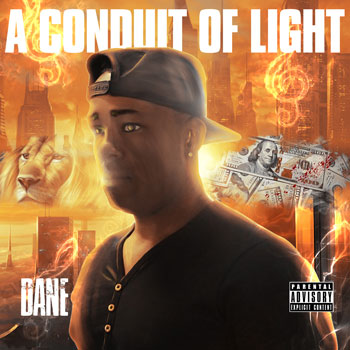 But there's always a method to his creativity. "You Special" is an immediate change of pace – a tropical house-inspired cut that distinguishes itself with strong songwriting and genuine catchiness. It quickly sets itself apart from the millions of genre imitators.
"L2J" is a taste of R&B perfection, lightening the mood with a slow finger snapping paced beat and a brimming bassline as Dane soulfully lays down his conflicting narrative: "I just want you. All I ever wanted was you. But then I don't want you." The track is an emotional smorgasbord, drifting from one vulnerable feeling to the next, within the space of a few bars.
Through Dane's writing and delivery, there is a refusal to be boxed into one sound.  And if you listen closely enough, there's pretty important messages throughout too, as Dane crafts an edgy track ripe with extended metaphor.
On "Enjoy Yourself [Radio Edit]", Dane leaves us with a tinge of optimism. Instead of preaching relationship doom, he tells us what it feels like to please your girl, when you're still crazy about her. It's strong yet subtle anthropologic commentary, spoken in Dane's personal love language.
"On & On [Radio Edit]" is about the hustle and grind to achieve an important status in your craft and make a difference in this world. And if you can hook a few girls along the way then the journey towards your goals is all the better for it.
Dane's gift for blending elements of different genres may be under-appreciated. All throughout "A Conduit of Light", he shape-shifts easily, and never sounds like he is squeezing himself into a space he doesn't belong.
The smooth voice artist based in Los Angeles has the dexterity to make awesome music, cloaked in modern production techniques. The result is a set of songs that picks its way carefully and thoughtfully, through a troubled world.
OFFICIAL LINKS: WEBSITE – INSTAGRAM – YOUTUBE – SOUNDCLOUD
Please follow and like us: