Bi6 Steph is from the Southside of Chicago, and started rapping when he was 3. Now 18 years old, his life has been influenced by music and rhythm, as well as the search for wisdom which relishes in. "Bi6 means Born Into 6reatness," explains the artist. "I chose a 6 instead of a G because I'm different," he concludes. Bi6 Steph tends to favor warm, soul and R&B-inspired production with a hip-hop beat, and his delivery tends to hop seamlessly between rapping and singing or fuses the two entirely. It's pretty damn impressive. On his single, "Allegory", Bi6 Steph straddles a fine line between traditional rap, hard-hitting bars with a bass-drenched beat, and R&B.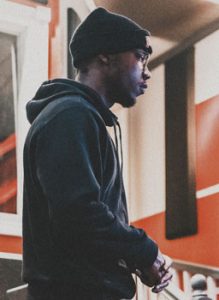 What immediately distinguishes the Chicago native though, is his production choice, which prevents him from falling prey to the cloned stylings of late. Synth melodies contrast lite percussive clacks, taps and snaps encompassed by very warm bass that rarely drifts into the unruly zone of more trap stylings.
"Allegory" immediately typifies Bi6 Steph preferences, with the first verse coming in clear and resonant, only to break away to a crisp, racy flow that contrasts Bi6 Steph's naturally warm vocals against the continually soothing production.
"Allegory" is something of a compositional masterpiece. Bi6 Steph's vocal delivery and the producer's control of the boards prevent any amount of replays of this track from sounding stale. Bi6 Steph's may not be a household name right now, but true hip-hop fans will know what he is bringing to the table.
What makes the rapper so appealing, is that he is able to drop killer bars without sounding like he's even trying. Bi6 Steph completely exceeded my expectations and probably many other music critics, with this single.
Bi6 Steph has created a completely unique sound, and then wielded, shaped and executed his signature flow on the track. He and his production crew have turned the song into an immersive listening experience.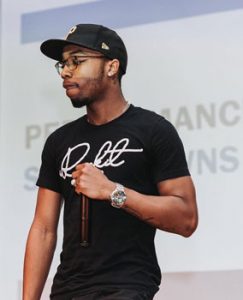 "Allegory" has great sense of groove and vibe-inducing allure; in the literary world it would be considered a page-turner. Although there is an overwhelming amount of ear-warming sonic elements to digest, take note that the song is jam-packed with substance.
Being that there is so much going on throughout "Allegory", it is going to take even the most experienced listener at least several listens to fully appreciate everything going on here. Not unlike some of the kings of rap, Bi6 Steph has a way with words that truly astounds listeners. He has an endless supply of delivery methods, excelling in straight-ahead spitting formats and melodic stanzas.
Bi6 Steph's delivery is in full effect here, spitting honest thoughts at a quick pace and switching it up to a soothing chorus that captivates like no other. The gorgeous sonic palette matches Bi6 Steph's voice perfectly, showing the producer has the ability to craft completely transfixing beats.
The music here is equal parts soothing and haunting, allowing Bi6 Steph the space and backdrop he needs to unfold his personal narrative. "Allegory" is the perfect example of how there's a lot more to the current hip-hop and rap game than first meets the eye.
OFFICIAL LINKS: WEBSITE – INSTAGRAM – YOUTUBE
Please follow and like us: