Tom Pikete is a Dominican artist with a passion for Reggaeton, Trap, and EDM. He has dropped his EP "El Diario Urbano". Delivering a fusion of Latin Trap, Salsa, and Reggaeton, Tom Pikete brings rhythms, sounds and melodies which immediately draws people to the dancefloor.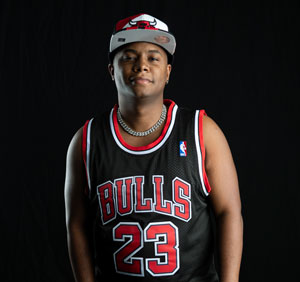 Tom Pikete's intoxicating fascination with parties and good times brings this record home, as it showcases Pikete's colorful flow and spirit as a beacon in the dance movement right now. All across this EP, Tom Pikete proves himself more than capable of producing hit-styled dance music.
From "Pegaito" to "Amiga Con Derecho" and "Fiesta" to "Dinero",  and "Pikete Callejero" each track carries its signature tones, beat and emotion, yet they all have a similar bounce and attitude, which causes the songs to blend together if you listen to the EP on shuffle. It's clear that Tom Pikete is committed to creating music that is both danceable and authentic.
"El Diario Urbano" is a bright, powerful recording. It is a rhythmic and irresistible call to movement, self-expression, and passion. If each track doesn't make you want to get up and dance, you're doing something wrong. An energetic and vibrant project, this EP is exactly what the dance music scene needed in such an uncertain time.
OFFICIAL LINKS: SPOTIFY – INSTAGRAM – YOUTUBE – APPLE MUSIC
Please follow and like us: