Born in Atlanta, GA, Justin Elijah D'Anthony Reid, simply known as Juśtin, is a musician that sings, raps, plays piano and conducts music. He is able to work in multiple genres, from Rap and R&B, to Pop, Gospel, and even classical music. Growing up Juśtin has gone from being homeless, to suffering abuse and battling with Chronic Sinusitis, and still had the courage to decline a record deal from Motown to pursue his own independent ambitions. All of which brings us to the release of his latest 10 track album, "Music IS Color".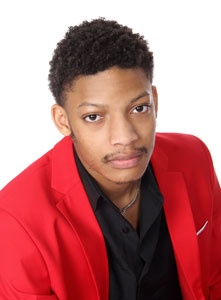 The album brings you into a new world of Juśtin's music.  It's an indie masterpiece from beginning to end.  We have a certified talent in our midst and his name is Juśtin, in case you didn't catch it earlier.
"Music IS Color" jumps right into "The Way You Move" ft. Ramaih & Soul City, which shows all the shades of Juśtin's melodic and rhythmic groove.  The artist's signature delivery comes alive on "Zone 6" where his rapid-fire flow and wordplay set the track alight. And he doesn't skip a beat from there onwards.
The composition of "The Golden Standard" ft. Zay Sever, is very interesting and gives the fans a taste of his creative writing abilities as he mixes rapping and crooning effortlessly.  You really can't tell where Juśtin's is going next, on each subsequent track, but you just know you're going to enjoy it.
I would say almost every song on this album is like that and it is pure entertainment genius.  People who are so used to hearing the typical rap song structure, will understand that Juśtin knows really how to spice it up a bit.
These same ear-catching factors apply when we hit play on "Blasé" and the intense energy of "Home Town Hero". My perception of this song was he had some much-needed things to say that hadn't been said before.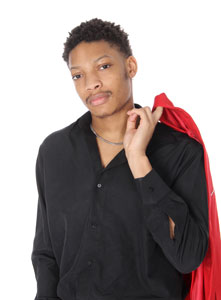 The beats on every track are so unique and a perfect style for this album.  Juśtin tells a story through his words and there is just something about these songs that will keep you listening.  Another perfect example is "Soul Food Freestyle" ft. Dae'Shawn, Azy Sever & Khamrun, which mixes a blend of jazz, soul, and hip-hop, into an ear-warming extravaganza.
"Space Jam" provides a merciless lyrical flex over a bombastic instrumental, as Juśtin takes over the reins for the rest of the album, on his own. "Southside" slows down groove for a moment of haunting romantic introspection.
This leads to the mid-tempo "Game Over", which showcases Justin's enterprising flow juxtaposed against layered harmonies and a wave of synths. This is another triumphant ode to his talent. The album closes with an inspiring, and very personal track, called "Bonus! Patricia's Questions!", which unfolds some interesting details about Juśtin and his family.
Juśtin does something special with this album. He creates a solid crossover appeal to multiple genres. His lyricism and flow is prominent and as captivating as his croon. When it comes to his music, Juśtin is firing on all cylinders, and his latest album "Music IS Color" plays testimony to that fact.
OFFICIAL LINKS: WEBSITE – INSTAGRAM – SPOTIFY
Please follow and like us: