Even if you usually loath introspective singer-songwriters who play acoustic guitar and sing depressing songs, Brendanfrielmusic's music will penetrate your shield and make you relate to this songwriter from Glasgow, who will draw a great amount of empathy from unknown parts of your psyche. Brendanfrielmusic is the perfect brand of tortured soul, flaunting an elegant, yet afflicted poetic trait. His stripped-down melodramatic song-writing and guitar playing are in line with his moody narratives. He is a perfect emblem of the counter-culture hidden in the underground music scene. The guitarist and vocalist usually works in a lo-fi setting, using the bare essentials at hand. He has for instance, recorded a version of his song "Life Is Not A Game" using a voice recorder from a smartphone. It's clear that Brendanfrielmusic is more interested in the core substance of the song, than its possible glossy production.
Brendanfrielmusic also ventures into more fleshed sound arrangements when he feels like it, as can be heard on the psychedelic slow burner, "I Will Always Be Alone". The one constant in the artist's music however, are the penetratingly reflective lyrics: "I am so so lonely so lonely / The demons have cursed me / No one I can see or I can be / I've been lost to the point of no return / Forever burning in solitude / No matter what I do / I will always be alone," is an extract from the aforementioned song. Even the acoustic track, "Life Is Not A Game", maintains a dark emotional aura.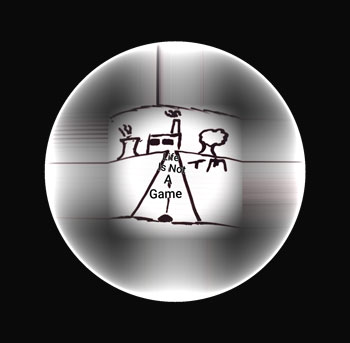 Brendanfrielmusic does however allow a shimmering spiral of hope to shine through the song, in the end: "I wanna fly to some random city / where the atmosphere don't smell like failure / for these past few years I've been failing / fly to where my life don't seem it's derailing from the tracks / but I'll be back once again / once I find some happiness / I'll bring it back home with the dream I'm looking for."
His music is the result of incredible thought, the kind of thought that only comes with fluency in the language of songwriting and lots of ache in the soul. Brendanfrielmusic knows how to write chords and inversions that tie together in patterns which hypnotize and bond the listener.
Many of songs explore moody, depressive atmospheres, with shaky emotions that feel as if they're on the brink of imploding, but there are silhouettes of hope lurking in the shadows. Brendanfrielmusic acoustic-based mentality eschews pre-conceived pop-styled writing, in favor of delivering alternate, raw honesty.
The integrity behind his songs is amazing and uncompromising. It's all about the honesty paired with the songwriting capabilities behind it. Brendanfrielmusic knows when he wants to have sparse additional instrumentation, so listeners can hear the actual heartbeat of his songs.
Along with the aforementioned songs, it is also worth noting tracks such as "The Lonely Spaceman On Earth", "In Our Society (Acoustic Version)" and "I Love You". The complete embrace of what it means to be a solo artist sets Brendanfrielmusic apart from his contemporaries.
He can play the most emotionally gut-wrenching, affecting music with just an acoustic guitar and his voice. Brendanfrielmusic doesn't just craft melodies and prose into songs. He owns them, by performing his music with both, bare fragility and fiery determination.
OFFICIAL LINKS: FACEBOOK – SOUNDCLOUD – YOUTUBE
Please follow and like us: