Natalie Jean (Kensington, MD) has been nominated over 90 times for her music and has won many awards. Most recently, she won the Singer/Songwriter Gold Medal in the 2019 Global Music Awards, as well as "Versatile Artist of The Year" in the 2019 Josie Music Awards. An avid lyricist, Mike Greenly is a former Fortune 500 Mktg/Comm VP whose services now help execs and teams be more successful. He's the author of Virginia's new state anthem, has had 10 hit songs on the Billboard Dance Club charts, and has written award-winning choral songs. Together Natalie Jean and Mike Greenly, bring us a women's empowerment anthem, entitled, "Love Your Own Power". In 1973, the U.S. Congress designated August 26 as "Women's Equality Day," but the co-creators hope this song will inspire and motivate everyone to live the ideals of women's equality every day.
Throughout history one thing remains constant: anthems about equality and freedom. When times are tough, the artists usually get to work. Musicians take the stress, struggles and strife we feel, and channel it into songs. This is how the masses begin the fight against divisive language and behavior – with music that inspires us all.
It is impossible to listen to "Love Your Own Power" and not catch Natalie Jean's optimism that everybody can learn to be strong. Her ebullient conviction that she can convince you to "love your own power", regardless of your situation, will lift you up.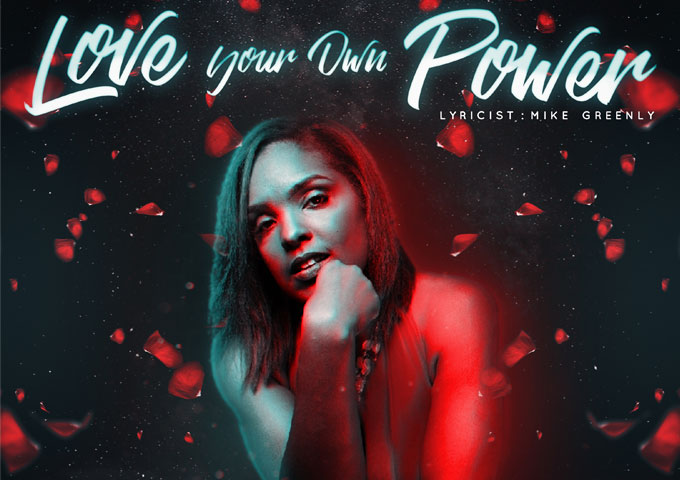 Fierce and loud, "Love Your Own Power" is passionate celebration of not just being yourself, but a stronger version of yourself. The powerful message of self-love and self-acceptance rings true for any and every generation.
Mike Greenly's lyrics are sure to strike a chord with every individual who cares about equality: "You're a woman who knows that the world can be tough. There'll be those who will say that you're just not enough. Keep moving ahead. Love your own power. This is your time. Be who you are. Each day of your life, love your own power. Prove that you can, you can do anything just like a man. Love your own power."
Natalie Jean's forthright cry through Mike Greenly's words, clearly expresses the importance of caring for and depending on yourself: loving yourself first is the most empowering thing you can do. You need to stand up for what is true and what is right – even when things feel hopeless, even when the odds seem stacked against you and you're feeling overwhelmed.
Nothing quite helps you acknowledge your inner greatness than Natalie Jean's power vocals on "Love Your Own Power". This is a determined theme song for the woman who is in control of her body, her choices and her life.
"Love Your Own Power" will give you an instant confidence boost with one fired-up performance from Natalie Jean, as she and Mike Greenly, impart a lesson on accepting yourself, playing to your strengths, and not letting anybody destroy your vibe.
OFFICIAL LINKS: WEBSITE – FACEBOOK – TWITTER – INSTAGRAM – MIKE GREENLY
Please follow and like us: