Just when you thought music had regressed from live instrumentation, lyrical opulence, and organic emotionality, transitioning into an absent-minded abyss, filled with sterile messages and artistic spirits aimed to populate the mainstream marketplace along comes SolR Bear. Originally from Boston and now representing Long Beach's signature sound-mix of bass-driven thump and smoothly delivered guitar motifs, he presents a tightly structured set of contemporary crossover indie-soul, accented with assured quiet storm sensibilities.  The EP entitled "Pro Se" finds the deeply passionate crooner and musician, embracing and exploring the pleasures and ebbs of intimacy, with a certain emotional resonance that feels both familiar and revelatory.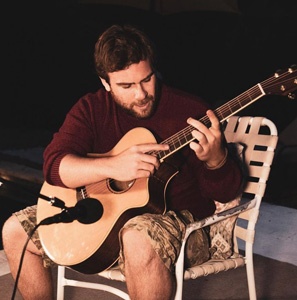 It is a breath of fresh air knowing that SolR Bear, positions himself as an advocate for natural authenticity in soul-stirring music that became greatly passé and overly-compromised for far too long. His smooth-as-wine falsetto is a nuanced gem in his angular-toned vocal register, which rides atop eclectically unhinged guitar-driven melodic structures. Musically, the EP possesses a dazzling stylistic reach, fusing doses of soul, blues, alternative-pop, ambient jazz, and strains of dance music.
The combination of SolR Bear's musical subtlety and creative craftsmanship reaches a number of peaks here, as he plots each sonic move with tender love and care on the opening cut, "Everlasting Honeymoon".
He allows the song to breathe with its own airy texture and character. Immediacy is an ever-present element within SolR Bear's musical approach, and it all pours out of this track, as he blends gritty, half-muted guitar strums and a captivating croon.
The shimmering jangle of "Look, Listen" sounds like it could have jumped straight out of a 'Best of Prince' songbook. SolR Bear delivers a mellifluous and stunning falsetto, which sits neatly in the pocket of the beat.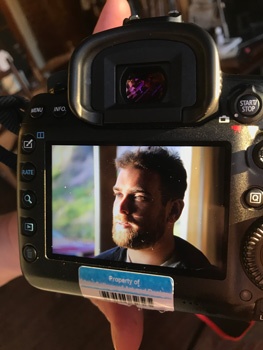 His vocal dexterity is at the center of everything, showing intense emotionality and sincerity. With its spacey, balladry groove, SolR Bear places the listener right in the focus of the song's comforting lure. It is melodically graceful and emotionally arresting in the same instance.
The beauty of the EP "Pro Se" rests on the fact that SolR Bear continues to pursue progressive territory, without missing a beat. He switches up the momentum on "Audi 6", which boasts an assertive drumbeat and plenty of iridescent flourishes.
There's a swaying mix of guitars, keys and bass, which make comforting, warm and stylish music all at once. The track is a shimmering treasure chest of melodic radiance and rhythmic groove.
Overall, "Pro Se" feels invigorated by SolR Bear's vocal timbres, while the bright guitars are a treat that brings this set of songs to life in an unexpected way. There are a lot of astounding things going on here, in what essentially could be described as a minimalist production.
Every guitar strum, pluck or vocal accent, underscores the broader and richer understanding of SolR Bear's craft. It unfurls slowly and unpredictably, at first challenging the listener's ear, and then thoroughly delighting it. Every song is like a one-on-one listening session that you never want to end.
OFFICIAL LINKS: INSTAGRAM – STREAMS
Please follow and like us: