Northstar Warriorz is a Hiphop group out of Milwaukee, with members: Go10, Daoway, Anewbus Memnon, and Dragon. "Ground Kontrol" is a 15 track album that has a a dirty hip hop style, and creative productions from Go10. "Ground Kontrol" is the group's manifesto drawn out to epic scope, unfolding slowly like a sepia-toned cinematic tale of inner city life. The album takes artistic chances with Go10 fleshing out some of the most captivating soundscapes heard in the rap world. Lyrically, the entire album crackles with the same passionate furious energy from track one right to the close.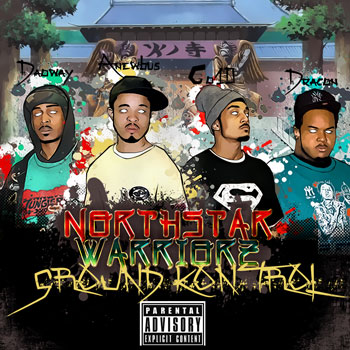 Over the spread of four years, the group members have developed distinct personas and defined their rapping style.  On "Ground Kontrol", each member really comes into their own, exchanging skillful wordplay with experience and ease, playing off each other's strengths and weaknesses. All rules and logic would argue that with such diverse individuals at work, the group should sound untidy and unsynchronized, but rather it tightens them into a sleeker method of attack. As for the most part the group work in pairs, with Go10 and Anewbus Memnon, or Go10 and Daoway sharing the honors.
The songs "Nimbel", "Armor Up", "Warrior Stands Alone" and "Hiphop Tradition" are the examples of Northstar Warriorz passing the mic as torrents of lyricism, following each other with relentless power. The Northstar Warriorz is such a tightly knit combination of talent it seems difficult to ever take them down. You get the feeling that even if Go10's beats and productions don't hit the mark, these emcees would carry the song through…and vice versa.
Check out standouts "Get This In Motion – Go10 And Anewbus Memnon", "Hip Hop B – Day – Go10 And Anewbus Memnon", "Warrior Stands Alone – Northstar Warriorz", "We 2 Fresh – Daoway And Go10", "After The End Of Time – Dragon" and "Architechnology – Daoway And Go10" for trademark stomping flows and quirky production flourishes.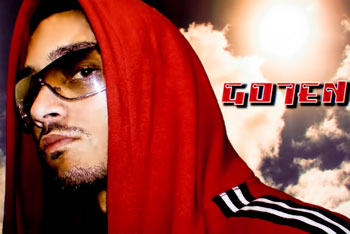 There's plenty of vision on "Ground Kontrol" with the group contributing to the anti-mainstream rap cause and calling for reform. Throughout the album they remain refreshing and much more interesting compared to their middle-of-the-road peers.  I recommend this one to people who love hip hop with meaning and love lyrics and beats that hit hard as nails, if you are into Hip pop and new age stuff you should stay away from this one, because it's over your head.
Take "Ground Kontrol" piece by piece, listening to the entire album in one sitting is a feat you will not accomplish. For me, this is meant to be enjoyed in measured listening's while the overall effect at the end will be more rewarding than many hip-hop albums you have heard lately.
OFFICIAL LINKS: FNS MUSIC GROUP – TWITTER – YOUTUBE – GOOGLE PLUS – SOUNDCLOUD – FACEBOOK – PINTEREST
Please follow and like us: