Rising star Nayan is making waves in the music world with his unique blend of R&B, Latin pop, and rock. The Indian-American singer-songwriter first caught the attention of audiences with a standout performance on "America's Got Talent" in 2010, and has since been making a name for himself with hit singles like "Butter". Produced by John Ho (Frank Ocean, Mya, Cassie, FloRida) and co-written by Nayan himself, "Butter" quickly climbed the iTunes charts and earned the artist a dedicated fanbase. Now, with a new EP out, Nayan is ready to take his career to the next level. Working with top producers like Yonni (Justin Bieber, Trey Songz, Chris Brown) and Pip Kembo (J. Balvin, Sean Paul, Camila Cabello), the artist is poised to break through to a mainstream audience.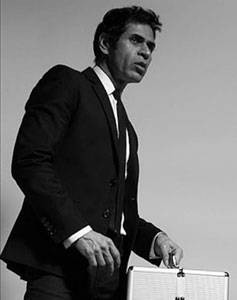 The EP, titled "Besame", features four diverse tracks, including the Latin pop/reggaeton club banger "Besame", the R&B love duets "Phone" and "Closer" featuring Mickey Shiloh, as well as the rock/pop anthem "Sex Fiend".
Nayan is also a talented actor and dancer, with over a million views on his "Butter" music video and numerous film credits to his name. He's active on social media, with a dedicated fanbase of over 50,000 followers across Instagram, Facebook, Twitter, YouTube, and VEVO. As an ASCAP songwriter, the GRAMMY artist Nayan's, ultimate goal is to connect with audiences on a deeper level, using his music to spread peace and love. A responsibility he thinks most artists should have.
The 4-track EP "Besame", comes in to give us a deeper and truer look at Nayan, and his artistry As expected, his ability to croon beautifully, make hearts throb, and deliver heartfelt storytelling, is on full display.
Right from the opening title track, "Besame", the soothing nature of production is well complemented by beautiful baritone and reminiscent of an earlier form of R&B and soul music, one that has traces of catchy pop, but without negatively contaminating the essence of the song's soulfulness.
Nayan's voice easily stretches to his higher register, to add moments of seductive melodrama to the music. The vocal range displayed is impressive with the soaring higher pitches a welcome addition to a masterful vocal repertoire.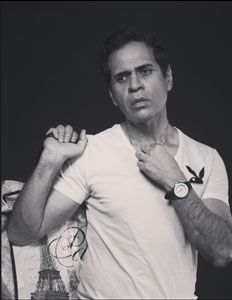 "Phone" is a captivating experience, as Nayan shares vocal exchanges with a stunning Mickey Shiloh, who adds an extra dimension to an already sexy song. Nayan's natural falsetto rises to the occasion as he twists his vocal cords around the winding melody.
If you're looking for an authentic, soulful experience, then "Closer" is the track for you. Both Nayan and Mickey Shiloh are in captivating form, as they coil, twirl, ravel and intertwine their supple syrupy voices into a deluge of mesmeric tones.
Here, listeners are granted another opportunity to witness the result of pure vocal intimacy and artistic devotion. The EP closes with the urgent and edgy "Sex Fiend", which once again presents Nayan in splendid form. Apart from The Weeknd, there aren't many mainstream artists that are tackling this kind of genre hybrid in their stride and succeeding.
The EP, "Besame" is a culmination of Nayan's experience of the past couple of years following his massive success with "Butter". You can quite literally hear the difference between this project and what came before. Nayan has stepped into the next level. His confidence level and performances are consistently through the roof.
OFFICIAL LINKS:
NAYAN http://www.nayanmusic.com/
INSTAGRAM https://www.instagram.com/nayanraina
BESAME iTunes https://music.apple.com/us/album/besame/1583483132?i=1583483133
PHONE iTunes https://music.apple.com/us/album/phone/1583483132?i=1583483134
CLOSER https://music.apple.com/us/album/closer/1583483132?i=1583483135
SEX FIEND https://music.apple.com/us/album/sex-fiend/1583483132?i=1583483556
Butter Music Video Link https://www.youtube.com/watch?v=hjusmxc8yAQ
Butter on Kiss FM Radio YouTube link – https://www.youtube.com/watch?v=7VI7lsNP1OQ
Please follow and like us: