Singer/songwriter Kingsley Ray brings the heat with the brand new single "Replay". It's a real throwback vibe of 90s Rnb – about that romantic kind of love. The forthcoming video was shot in Richmond, Va and soon to be released in time for Valentine's Day.
Kingsley Ray's sound is Rnb, pop, and alternative. Having spent time crafting a cohesive project, the rollout is finally here and gaining traction. Replay will appear on the full album, For Love slated for an early 2021 release.
"Replay" is available on all digital music outlets.
OFFICIAL LINKS:
Music
https://linktr.ee/Kingsleyray
Social
https://www.instagram.com/kingsleyraymusic/
https://www.facebook.com/KingsleyRayMusic
Replay video clip:
https://youtu.be/DK2KX5gBHfA
iTunes
https://music.apple.com/us/album/replay-single/1544589861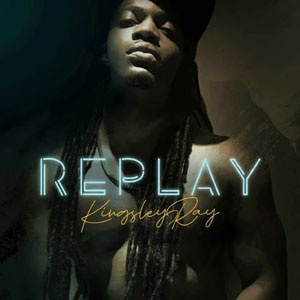 Please follow and like us: