Los Angeles native music producer and artist Jonathan Hakakian, aka Jonny Joon or Jeminii, played his first piano key at four-years-old. Born to Persian-Israeli parents, at age 13 Joon composed, performed and recorded his first classical piece 'Salute To Mozart' with the Bangkok Symphony Orchestra. In his early 20's, he collaborated on several Grammy-nominated albums with world-renowned Stanley Clarke and The Stanley Clarke Band, including 2010's Grammy Winner for Best Contemporary Jazz Album. "Dream With You" is a song written, composed and produced by Johnny Joon, while the lyrics were composed by Alexandra Mathews.
The music is hard to describe, but it is kind of like trip-hop, chill, R&B, and dream-pop electronica rolled into one sensual, sonic ambrosia. Johnny Joon's voice seems to just flow over like warm bath water. The lyrics, perfect vocals and instrumentation are clearly of another world.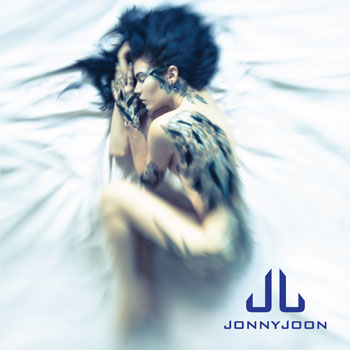 This is great music to fill a room with soft, melodic beauty. Turn it on and leave the nonsense behind. "Dream With You" sparkles with clean, clear audio glory that seductively caresses yours ears and emotions.
The sound immediately takes over your mood and emotions and puts you in a more happy yet pensive state of mind. You're probably used to music taking over your body and causing you to sway at the very least. Now with Johnny Joon you will experience music that takes your entire mind to a place of pleasure and ecstasy, almost into a sensuous meditative state, like a lucid drug.
Electronic music has shown its emotional side in recent years, and the infectious rhythms coupled with the emotive songwriters of the new age of electronic music have expanded the genre's palette.
Summoning all the elements of his entrancing electronic sounds, wrapped in a single package of respectable, deadly precise chord structures and progressions, Johnny Joon has proven himself, harmoniously, sonically and in emotional musicality.
Bottom line, this mysterious and innovative artist is onto something. Imagine having great music from this generation without all the explicit language or negative content; music that breaks every mold, and barrier. Music that moves the listener dives into a multicolored brain bath of synesthesia and sensual vibes.
Intoxicating vocals over a tasteful electronica beat = a track you will enjoy and not easily forget.  Johnny Joon takes artistic audio fusion to the next level with "Dream With You".
OFFICIAL LINKS: WEBSITE – SOUNDCLOUD – FACEBOOK – INSTAGRAM
Please follow and like us: