Vaibhav Bhutani is an artist and composer from New Delhi, India, who started the musical project ioish in 2012 after being diagnosed with Rheumatoid arthritis. He used to produce music for all of Viacom's 18 Channels in India, including Nat Geo, Discovery, History channel and more. Vaibhav Bhutani has a degree in sound engineering from SAE Singapore, and has produced countless bands. Not to mention his work as a psychologist and a sound therapist.
The project ioish, has just released a new song entitled 'Radiance'. The track features drummer Shantanu Sudarshan, who has been playing professionally since 2008. He completed his Bachelor's in Music (Honors) Degree from the Institute of Contemporary Music Performance, London, and earned a Level 6 Teaching Licentiate Diploma from Rockschool, London. Shantanu's drum tracks were recorded by Vijay Dayal and Chinmay Mestry, at YRF studios Mumbai.
The song 'Radiance' was produced by Vaibhav Bhutani, who also played the guitars, recorded at Mancave studios, Delhi. The track also credits former ioish bassist Abhinav Chaudhary, who was the person that initially encouraged Bhutani to take the project live. Abhinav has since followed another path.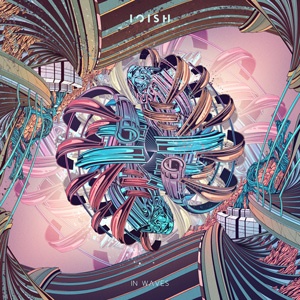 One of the many, many joys of post-rock, which is a large part of the ioish sound, is the innate versatility and layered, meticulous precision its artists possess, which in turn rewards the listener with songs that probably should instead be referred to as scores.
Such is the case with 'Radiance', which is practically a case study on how best to perpetuate the genre in 2022. Pleasingly enough, the track is as textured and unique as desired. From the get go, 'Radiance' masterfully balances beautiful pianos, shimmering guitars and growling synths with a cinematic sounding progression, and dynamic drum work. All parts of the song mesh to become an instant classic.
 Vaibhav Bhutani's innate talent for song structure and flow, instantly rise to the fore, making this a recording of sonic splendor and luscious textures, which run its course smoothly. It evokes raw emotion and a visceral notion of quiet optimism. Throughout 'Radiance', ioish remind us of why we fell in love with post-rock and electronic rock in the first place. The sweeping arrangement and the kinetic musical accompaniment offers a sense of hope and triumph.
ioish masterfully circumnavigate the obvious, never falling into the trap of boring listeners with overlong, ambling passages. There are no endless tangents – which usually abound in instrumental genres – instead there is just focused songwriting on a track that feels both pensive and majestic. 'Radiance' is simply gorgeous in its orchestration, a beautiful piece of music that stands apart from the crowd.
ioish cultivate a sound that is as emotional as it is ear-warming and ambitious, constructing a musical palette of post-rock, electronic and rock work that sees no boundaries. 'Radiance', is a recording that sees Vaibhav Bhutani and Shantanu Sudarshan, offering what can only be described as a most detailed and striking work. It delivers a towering, expansive and intensely poignant sound, with the promise of more to come in the near future.
OFFICIAL LINKS: https://www.instagram.com/ioishofficial/
Please follow and like us: