Born in Stuttgart Germany, Fransisca London now resides between London and Los Angeles. Fransisca who has always been fascinated by music and theater, grew up performing. Her mother an accomplished pianist, and her late father a lover of singers like Frank Sinatra, Sammy Davis Jr., Fred Astaire, Ginger Rogers, Bing Crosby etc., Fransisca started out doing dance and figure skating and loved expressing herself to music. She began singing in a piano/restaurant bar and earned herself good tips as the singing waitress.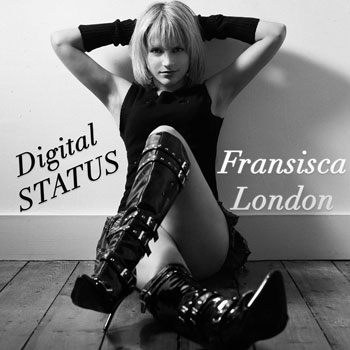 Fransisca went to college at the University of Glasgow in Scotland and after graduating, moved to London to pursue her musical ambition. Since then Fransisca London and her music has been featured nationally on XM Satellite Radio and Music Choice Hit List! She Achieved #1 Pop Punk track on GarageBand and landed the #1 spot for AC/Hot AC Most Added on national radio. In addition she has worked with some of the best producers in the UK and has had a number of successful dance track releases there.
Finally in 2016 Fransisca London has released her 15-track album, entitled "Digital Status", from which the single "Worst Day" is taken. I love that gritty feeling that plunges in with the opening chords in "Worst Day". Then once the music hooks you, Fransisca leaps in with her skin-tingling vocals.
What I enjoy about her sound is not only the subtleness, where the song isn't overdone with all the instruments or the hard-hitting beat in the background, but I love her clarity and ability to connect on a unique level. It certainly plays on that ache, acknowledgement, and trying to move on from it, because Fransisca sings about the worst day of her life knowing that it's hard but she has to move on from it.  Her voice is strong, lyrics tight, and the production perfect.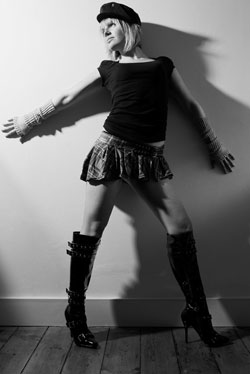 I really like the songwriting style. It's obvious she wears her heart out on her sleeve and this single, as well as the whole "Digital Status" album, show that. No hidden meanings or innuendo here, you know exactly what she's singing about. Moreover, apart from the solid production with heartfelt and realistic lyrics, there's so much energy that derives from every aspect of "Worst Day".
This is the kind of song you want to hear playing on the radio – something catchy, yet of purpose and deep, substantial meaning that you can relate to. And there is a cohesiveness to this entire album that is often lacking in many of the new album releases.
Every song is about the battle between the head and the heart. A battle that I expect all of us have experienced time and time again. But Fransisca London does not limit this conflict to just love, but also to the internal struggle that everyone has to face in order to become a confident and emotionally strong person. Songs that remain impressed in my mind are "Still", "Happy Now", "Imperfect", "Sunshine", "We Did Our Best", "Let The Love" and "Different Light". Each of these could be singles in their own right.
If like me, you haven't discovered Fransisca London up until now, it's time. She is a rare talent; her alternative pop-rock themes employ incredible, poetic and relatable lyrics, stunningly produced music and of course her emoting, crystalline voice. I started listening to "Worst Day", and ended up listening to the entire "Digital Status" album…twice through…in one sitting. Fransisca London is the epitome of someone who understands how quality music is created. She carries a lot of feeling in her work and shows it through her raw power, attitude and technical perfection. More than the single, I honestly recommend grabbing the whole album, for a full set of powerful songs and compelling emotions!
OFFICIAL LINKS: WEBSITE – TWITTER – FACEBOOK – SPOTIFY – JANGO
Please follow and like us: