Fellow American is a 6 piece alternative rock band from Lubbock, TX, consisting of Aaron Parrish: Lead Vocals/Guitar, Clint Scott: Lead Vocals/Piano, Grady Benton: Lead Guitarist, Elliott Metherd: Bass, Randall Jackson: Ukulele/Synth/Percussion/Vocals and Kyle Cotton: Drums. Cotton and Parrish have been in bands together since Jr high. Parrish met Scott in college and the two began composing songs together and performing at local coffee shops. After expanding to a six piece, the band began to utilize their number to concentrate on adding addictive drum rhythms and plenty of harmonies to their songs.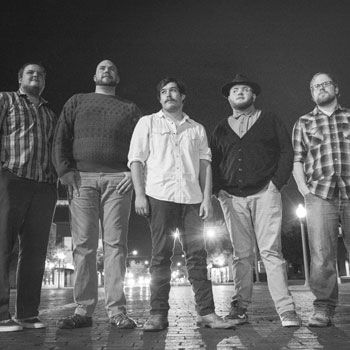 The best music takes time, at least for me. If something hits me on one listen, I usually am pretty much done with it – no legs. I don't like to make a quick judgment or some knee-jerk reaction to an album. True artists spend a substantial amount of time and effort creating a piece of work to be digested as a great meal should be enjoyed with time. The beauty of the 6-track album, entitled "From Me to Shore", by Fellow American, is that it hit me on the very first listen and is still drawing my attention now. Not many bands can do that to me.
It's really hard to ignore the intense, roller-coaster indie-rock energy of tracks like "Curfew", the alt-folk serenity of "The Current", the all-embracing harmonics and melody of "Black Ice", or the absolute standout closing track, "Play God",  which cradles all of the above styles into one five-minute musical gem. Without of course, forgetting the jangly and sprawling rhythmic opener, "Monkey In The Middle". One track leads almost perfectly to the next until you find yourself entranced by a sonic spell.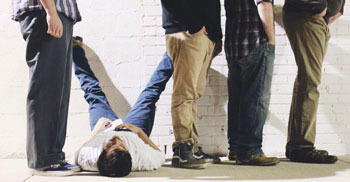 "From Me to Shore" sounds to me like not only the future of music but, specifically, the future of organic, real, honest, and powerful music. Each song sounds delicately produced; nothing feels out of place, and despite its superb flow, there is a lot of variety between tracks. From the subtle intro building, through acoustic strumming and fuzzy electric chords, to blissful pounding drums and superb lead vocals and harmonies which blasts this adrenaline-inducing album into the musical stratosphere, the continued acceleration, track after track, is laced with the thrusters of dynamically executed bass lines. If you are a fan of all kinds of music; soft, loud, slow, and fast…you will absolutely love "From Me to Shore".
All-round, this album is a fantastic effort. It's energetic, a little lilting with just a slight touch of melancholy. Simply put, "From Me to Shore" is just a beautiful recording. Unless you're still locked into the 80's or 90's you should definitely have this album in your collection!
OFFICIAL LINKS: WEBSITE – ITUNES – SPOTIFY – FACEBOOK – INSTAGRAM
Please follow and like us: